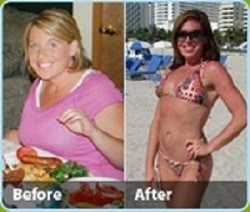 The Fat Loss Factor Presentation Now Guarantees Weight Loss Strategy
Los Angeles, California (PRWEB) September 20, 2013
The Fat Loss Factor, a weight loss presentation from Go & Get Healthy, provides an unusual strategy to help people lose weight. A program that focuses on the body's natural processes is discussed. Instead of using artificial substances to get the body to lose weight, participants can enjoy their favorite foods and attain a flatter belly. It all relies on getting the liver to function properly.
In the presentation, the ability for the liver to produce bile which breaks down fat is discussed. Many dietary habits cause the liver to not function properly. The Fat Loss Factor program covers food substances which remove toxins from the body, foods which burn fat, and those which are affordable. Best of all, the practices in the program do not require intense workouts to lose weight.
Most weight loss programs tend to fail. This program is designed not to and helps one boost their metabolism and do so without following a ton of steps. The steps in the program are easy to follow by anyone. An online presentation features an inspiring personal weight loss story that is not an exception. The strategy outlined in the program is intended for everybody, and a guarantee is provided should one not see the expected results.
In addition, this weight loss product provides tips for men and women as each stores fat and builds muscle differently. Anyone, therefore, can participate and find a fat loss program that works to their individual needs. Lori, a patient in the program, lost eight pounds in nine days, and lost 90 pounds during the entire time on the program. Begun in Fishers, IN, The Fat Loss Factor is now available to everyone with access to the Internet.
For more information and to see real before and after photos and a detailed presentation on the weight loss program, go to The Fat Loss Factor website.
About Go and Get Healthy
Go and Get Healthy is a health product information and review website. Covering topics such as alternative health, wellness, and healthy living, it features posts on the latest programs for weight loss, muscle building, and other common health subjects. This website is divided up into Men's Health, Women's Health, and Weight Loss categories, updated as new health products become available.