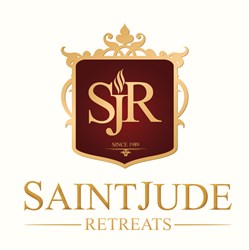 Saint Jude Retreats offers a permanent solution to substance use, and this partnership enables us to help thousands more get the real help they need.
Amsterdam, NY (PRWEB) September 19, 2013
Saint Jude Retreats, the non-12-step alternative program is thrilled to announce a new partnership with American HealthCare Lending, one of today's leading finance partners. Through this collaboration individuals looking to attend the Saint Jude Program can quickly and safely get financing approval to cover the cost of the program.
Since Saint Jude Retreats is the only true alternative to treatment and does not classify addiction as a disease, the program does not work with insurance companies. Saint Jude Retreats is currently a third of the cost of alcohol and drug rehab centers and additionally provides scholarships and financial assistance to those in need.
Daniel Hidalgo, Senior Director of Marketing and Guest Services comments, "We are extremely eager to work with American HealthCare Lending. Getting into the right program for substance use is extremely important in moving beyond drug and alcohol use. We are hopeful that these flexible, instant and affordable financing options provided by American HealthCare Lending will make individuals more comfortable investing some money into their future without substance use. We offer a permanent solution to substance use, and this partnership enables us to help thousands more."
Graham Anderson, Vice President of Marketing for American HealthCare Lending is excited about the opportunity to work with Saint Jude Retreats. "Saint Jude Retreats is truly a unique program that can offer an individual struggling with substance use a true solution. In our efforts to help more people afford healthcare options we are pleased to become financial lenders to potential guests of the Saint Jude Retreats Program."
American HealthCare Lending is a financial services company specializing in patient financing in a wide variety of healthcare verticals: cosmetic dentistry, fertility, bariatric surgery, cosmetic surgery, behavioral health, hospital, and other related industries. American HealthCare Lending is partnered with Crown Council, Burkhart, DCE Dental, Advanced Reproductive Care, Obesity Help, NTC Texas, and Payment Alliance International. This market-leading provider offers the lowest rates in the industry, a simplified funding process, and more options.
The Saint Jude Retreats is a non-disease, non-treatment based drug and alcohol program implementing proprietary methodology called Cognitive Behavioral Education (CBE). The program is the only effective alternative to alcohol rehab and drug treatment centers and is currently 85% more effective than treatment. The program is endorsed by internationally acclaimed professionals and addiction research authors such as Prof. Emeritus David Hanson, PhD; Prof. David Rudy, PhD; Dr. Joy Browne and the late Joseph Vacca, PhD, among others.
Saint Jude Retreat's Facebook Page
Saint Jude Retreat's Google + Page
Saint Jude Retreat's Twitter Page