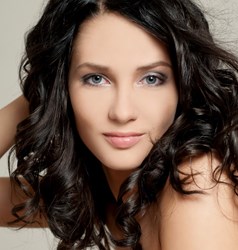 As an ENT surgeon and a facial plastic surgeon, my goal is to allow patients to live a comfortable, healthy and rewarding life filled with confidence and beauty
Newport Beach, CA (PRWEB) September 20, 2013
As an expert ENT surgeon, Dr. Kevin Sadati recognizes how difficult it can be for a patient to manage sinusitis. While it can sometimes be treated with antibiotics, not all patients respond to this course of treatment and are left to deal with difficult symptoms unless they opt to have surgery. The balloon sinuplasty procedure is changing that option for patients. This technologically advanced procedure is now available at Dr. Kevin Sadati's Newport Beach office.
"I have had great success with the balloon sinuplasty procedure, and I am excited to bring this option to my Orange County patients. This procedure is not only safe but also effective and provides patients with the relief they are looking for," explained Dr. Kevin Sadati.
The balloon sinuplasty is a minimally-invasive procedure that is designed to cure sinusitis without forcing the patient to endure a significant amount of pain. This unique procedure is performed by an expert ENT surgeon in the office. To complete the procedure, Dr. Kevin Sadati inserts a balloon catheter through the nose, with a specific target of reaching the blocked sinus. Once the catheter is in place, Dr. Kevin Sadati will inflate the balloon in order to clear the passageway once again. Ultimately, Dr. Kevin Sadati is able to make the sinus cavity larger and alleviate the symptoms associated with sinusitis.
This will likely become a popular treatment option at Dr. Kevin Sadati's office, given the fact that more than 37 million people are diagnosed with sinusitis every year in the United States. This condition often begins as a cold, but progresses into sinusitis when the sinus cavity becomes blocked and infected. Symptoms that are common with this infection include thick yellow or green mucus, congestion, inability to smell and taste and swelling near the eyes and cheeks.
In addition to offering the balloon sinuplasty procedure, Dr. Kevin Sadati also is known throughout the area as an expert facial plastic surgeon. He specializes in the rhinoplasty procedure, which he has been performing for the last decade. Dr. Kevin Sadati has a reputation for providing patients with natural-looking results by using the most advanced surgical techniques. His goal is to maximize comfort for the patient while providing the best results possible.
Patients who are interested in Dr. Kevin Sadati's cosmetic surgery work can visit his website in order to view a before and after photo gallery of his previous patients. This feature allows patients to visualize what their own results might look like after a cosmetic surgery.
"As an ENT surgeon and a facial plastic surgeon, my goal is to allow patients to live a comfortable, healthy and rewarding life filled with confidence and beauty," noted Dr. Kevin Sadati.
For more information on the balloon sinuplasty procedure and other surgical procedures offered at Dr. Kevin Sadati's office, contact him today.