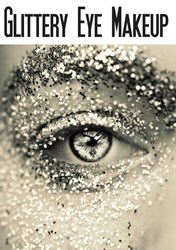 I can't wait to pair red wine lips with a top knot hairstyle and my favorite fall outfit.
(PRWEB) September 24, 2013
Don't be fooled by the first three, they may sound like a Halloween makeup tutorial, but cat eyes, orange eyeshadow and prune eye makeup all made appearances on the runways for this fall. Use a sharpened black eyeliner pencil to achieve a flawless cat eye. Any shade of orange eye shadow will do for this season. Be sure to pair that with a natural face and any fall outfit. For the prune look, stick to purple and brown tones. Use a brown eyeliner as well. This will give a softer look and won't over power natural eye color.
Another timeless beauty trend seen this year was classic red lips. Coming in at a close second were wine colored lips. Tie hair back in a sock bun or top knot to really let the lips do the talking, pun intended. All skin colors are flattered with the right shade of lipstick. Using a lip liner can help to apply lipstick more evenly.
The last two trends are quite juxtaposed. The first is glittery eye makeup. Dust off the cheerleader makeup that's been saved for a rainy day and apply under the eyes or add a dab to the inner corner of eyes. Holiday outfits will have an extra flair this season with shimmery eyes. On the other hand, the final trend seen is the "grey wash". This look, inspired by new movies like Catching Fire & Divergent, is the most underplayed of all. Use a light grey or slate color eyeshadow from lids to brows.