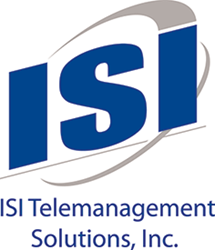 In order to meet industry needs, ISI is working to simplify all the complexities that go with new collaboration. Jabber, BE6k, HCS are all solutions that will further integrate with businesses operations
Schaumburg, IL (PRWEB) September 25, 2013
ISI Telemanagement Solutions, Inc., a leading provider of telecom management solutions to thousands of organizations around the world who seek to control telecom costs, improve network management and monitoring, and increase productivity and revenues, will be sponsoring the 2013 OktoberTekfest in Charlotte, NC on September 26, 2013.
OktoberTekfest is Carolina's only complete IT infrastructure demonstration and collaboration event. This offers organizations a unique opportunity to meet with other industry experts and collaborate on solutions. A flight of demo stations will be available, one of which will be manned by ISI. The festivities will end with a traditional Oktoberfest style "Beer Garden" offering select beers from local NC Breweries, traditional German food, and even an Oktoberfest band.
"IoE is making waves and a lot of people are getting ready for new collaborative solutions," says David Dishek, Unified Collaboration Practice Lead with ISI Telemanagement Solutions, Inc. "In order to meet industry needs, ISI is working to simplify all the complexities that go with new collaboration. Jabber, BE6k, HCS are all solutions that will further integrate with businesses operations."
This year's keynote speaker is Chris White, Vice President, Internet of Things Go-to-Market Solutions, who will be furthering Cisco's message on the Internet of Everything (IoE), as well as the overall expanding nature of the internet. It is predicted that some 25 billion devices will be connected to the internet by 2015. This presents both a challenge and an opportunity for organizations to expand. It also provides solution partners the ability to assist with implementation and consulting engagements.
ISI's solutions offer a diverse opportunity to report on and record interactions through these varied internet connections. For more information, visit ISI at: http://www.isi-info.com.
ISI's Solutions Portfolio brings together time-proven technologies to report and record on your voice and video communications, including wireless and landline Call Accounting & Reporting, Telecom Audit & Optimization, Call & Video Call Recording, Invoice & Inventory Management, and Wireless Management. ISI's facilities, processes, and data security comply with ISO 9001:2008, SSAE 16, HIPAA, Safe Harbor and other important standards.