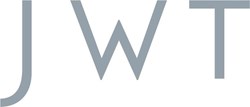 Young Brazilians, Russians, Indians and Chinese have come of age during a unique time, experiencing unprecedented growth and change, as well as a worldwide slowdown
New York, NY (PRWEB) September 24, 2013
In a wide-ranging study of Millennials in the BRIC nations, JWT, the world's best-known marketing communications brand, examines the generation that will define the future of these four key markets.
"Meet the BRIC Millennials" spotlights findings from a study of 18- to 35-year-olds that JWT conducted in Brazil, Russia, India and China in July 2013. It explores themes we've examined in the context of Millennials globally—including personal finances and employment, stress, changing gender roles, social good and social media—as well as issues especially relevant to BRIC nations, including tradition vs. modernization, urbanization and national pride.
"Young Brazilians, Russians, Indians and Chinese have come of age during a unique time, experiencing unprecedented growth and change, as well as a worldwide slowdown," says Ann Mack, director of trendspotting at JWT. "Many of their values and viewpoints overlap across markets—much more so than their elders—but in some instances they diverge significantly, depending on culture and context."
This trend report spotlights those commonalities and differences, drawing a profile of young people across the BRIC countries. Topline findings include:

As the BRIC markets become more globalized, many long-standing cultural norms are being upended. While Russian, Chinese and Indian Millennials are looking to preserve their cultural traditions, Brazilians have a more progressive mindset. Marriage is one tradition in flux across all four markets: While still valued among many young people, this cohort doesn't see it as essential, especially in the near future. Almost 6 in 10 are comfortable with the idea of not getting married, and more than 4 in 10 are open to pursuing parenthood without a spouse.
Life is getting more stressful for these Millennials, with 53% saying their stress level has increased over the past year. Their finances and the cost of living are the chief stressors; pollution, food safety and climate change stand out as major concerns in China.
This generation sees many life choices (choosing what to study and where, choosing where to live, etc.) as being more complicated today than they were in the 1960s; Brazil is an exception. Notably, Millennials consider decisions around dating and marriage as easier today, for the most part, aside from choosing whom to date, in China; whom to marry, in Russia; and when to marry, in India.
Indian Millennials are the most engaged with social media, followed by Chinese and Brazilians; Russians are by far the least engaged.
"BRIC Millennials are seeing many long-standing cultural norms get upended as their markets develop, with young Chinese and Brazilians feeling the shift most acutely and Indians feeling it the least," says Mack. "And for Millennials in Russia, India and China, navigating emerging social and cultural norms and a new array of life choices is confusing and stressful."
This extensive report also includes case studies that show how brands in BRIC markets are responding to these increasingly influential young consumers.
"Meet the BRIC Millennials" is the result of quantitative, qualitative and desk research conducted by JWTIntelligence throughout the year. Specifically for this report, JWT conducted quantitative surveys using SONAR™, JWT's proprietary online tool, from July 3-8, 2013, surveying a total of 1,640 Millennials aged 18-35 (385 Brazilians, 416 Russians, 455 Indians and 384 Chinese). The report also includes input from JWT planners and researchers in each market surveyed.
The report can be found on JWTIntelligence.com; subscribers to the JWTIntelligence iPad app will be able to update the app to include this report. Additional knowledge and research on JWTIntelligence.com includes recent trend reports on retail, men, travel, mobile, embracing analog, food and JWT's 10 Trends for 2013 and 100 Things to Watch in 2013.
ABOUT JWT
JWT is the world's best-known marketing communications brand. Headquartered in New York, JWT is a true global network with more than 200 offices in over 90 countries, employing nearly 10,000 marketing professionals. JWT consistently ranks among the top agency networks in the world and continues a dominant presence in the industry by staying on the leading edge—from producing the first-ever TV commercial in 1939 to developing award-winning branded content today. JWT embraces a WORLDMADE philosophy, making things inspired by the world through blending technological innovation with international imagination. JWT has forged deep relationships with clients including Bayer, Diageo, Ford, HSBC, Johnson & Johnson, Kellogg's, Kimberly-Clark, Macy's, Mondelez, Nestlé, Nokia, Rolex, Royal Caribbean, Schick, Shell, Unilever, Vodafone, Vonage and many others. JWT's parent company is WPP (NASDAQ: WPPGY). For more information, please visit http://www.jwt.com and follow us @JWT_Worldwide.
ABOUT JWTIntelligence
JWTIntelligence is a center for provocative thinking that focuses on identifying shifts in the global zeitgeist. Its aim is to bring the outside in—to help inspire ideas beyond brand, category and consumer conventions—and to identify emerging opportunities so they can be leveraged for business gain. As a part of JWT, the world's best-known marketing communications brand, JWTIntelligence has conducted trends research and analysis across categories and geographies for nearly a decade. For more information, please visit http://www.jwtintelligence.com and follow us @JWTIntelligence.