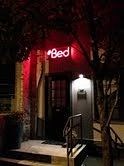 "When is a bed a "tweet"...ask NY sculptor Leah Poller
Providence, RI (PRWEB) September 20, 2013
Yellow Peril Gallery opens "#BED", a solo exhibition of NY based sculptor Leah Poller's mixed media sculptures and interactive installations which explore our relationship to the bed with a site-specific "tweet". The centerpiece for the exhibition will be a "bed/nest" installation from which Poller will hold court as a "salonnière" in the grand tradition of 17th Century French culture, as opening prequel to The Providence Athenaeum's annual Salon Series, host for Poller's exhibition.
"Communication in all its forms is key to the visual artist. How fitting to exhibit my bed sculptures, which are grounded in literary narratives related to the bed, in a collaboration with the prestigious Providence Athenaeum as prequel to their "Cosmology of Conversation" salon series. By using the latest tool in communication – the "tweet", I am tying together the rich history of the salon with the expediency of 140 virtual characters!" states Poller.
Using found objects and visual metaphors, Poller has taken one of life's most significant icons – The Bed – and converted it into a three-dimensional, visual language of love, pathos, humor, society, aesthetics and culture, conjugated in several languages and crossing mental and emotional borders.
"The iconography of the bed is part of a shared consciousness, an intrinsic experience that is simultaneously universal and secretive, personal and for many, unmentionable," notes Curator Robert P. Stack, who selected over a dozen small scale sculptures for #BED at Yellow Peril Gallery. "Poller focuses on the object or place, masterfully executed in a playful array of rich materials, textures and colors. But what brings them alive is what's absent but implied: people, actions, feelings, sickness, lust, rest, intimacy – all the human forces of emotion that fuel meaning in life."
"The practice of cultivating conversation among their invited guests from the intimacy of their beds created an atmosphere where ideas of public and private came to define one another in a new way," shares Christina Bevilaqua, Director of Programs and Public Engagement of The Providence Athenaeum (founded 1836), speaking of the grandes dames of the European salons. For Poller, who lived in Paris for 20 years after her studies at the Beaux Arts and actually created her own salon in NYC for several years, the tri-party relationship of Yellow Peril, the Athenaeum and Poller seems "tweet-worthy" in every respect. In fact, visitors to the gallery will be allowed to create their #bed tweets which will form an on-going part of the month long exhibition.
In 2010, convinced that the importance of our beds had gone unexplored, Poller began "The Unmade Bed Project", inviting people worldwide to post an image of their unmade bed on a dedicated site (http://www.unmadebedproject.tumblr.com). At Yellow Peril, visitors will have an opportunity to participate in "The Unmade Bed Project" using #BED to share their photos and experiences in real-time via social networks.
The opening reception for #BED is Thursday, September 19, from 5PM – 9PM during Gallery Night Providence. The exhibition will be on display until Sunday, October 13, 2013. The Providence Athenaeum will host a unique Salon discussion with Poller from her "bed/nest", installed at Yellow Peril on Friday, September 20 about the concept behind #BED.
Both the artist and the gallery will donate a portion of sales to Mentoring USA, founded by former First Lady of New York Matilda Cuomo, which offers one-to-one site based mentoring programs to combat school drop out amongst youths.
Poller's work has been exhibited in galleries, museums and institutions in Mexico City, Paris, New York, Los Angeles, Miami, Chicago, and, most recently, Hong Kong and Shanghai. This is her first solo exhibition in Providence at Yellow Peril Gallery.
About Leah Poller
LEAH POLLER was born in Pennsylvania. She received classical training in sculpture at the prestigious École Nationale Superieure de Beaux Arts, in Paris, France. Partaking of a rich, multi-cultural environment, Poller interacted with foremost members of the international arts communities of France, Spain, Italy and Latin America. Returning to the United States in 1992, she established her studio in Soho and began the series of "101 Beds" which has been exhibited in galleries and institutions in Europe, Mexico, and throughout the United States. In 2009 Poller moved to Sugar Hill, Harlem. She has recently concluded a 12-year project – The 101 Bed Collection. Her retrospective "Mirrors of the Soul", a series of portraits including a tribute to legendary jazzman Fred Ho is on view at Knox Gallery in Harlem. has been featured on CNN, Fox Television and in numerous art publications. She has lectured extensively and held workshops on creativity. She was named Director of "Intercambios de Arte y Cultural Internacionale", a not-for profit furthering cultural exchanges between the Americas and spearheading the restoration of a major twentieth century mural, recently discovered to be the work of Philip Guston. For more info about Leah Poller, visit http://www.leahpoller.com.
About The Providence Athenaeum
THE PROVIDENCE ATHENAEUM, founded in 1836 from two earlier, progenitor librairies, is a unique independent, member-supported library and cultural center open to the public. The Athenaeum welcomes and enriches the educational and cultural pursuits of its members and the community and encourages a diverse public to engage in spirited conversation. It offers a wide range of experiences by providing and conserving extraordinary collections, offering innovative and compelling programs, promoting and collaborating with the community's vibrant cultural sector, and highlighting and preserving its historic building. For more info about The Providence Athenaeum, visit providenceathenaeum.org.
About Yellow Peril Gallery
YELLOW PERIL GALLERY is a contemporary art gallery located at The Plant, a historic mill complex in the Olneyville neighborhood of Providence, Rhode Island. The Gallery fosters modern art critiques on popular culture and society from emerging and mid-career artists in the United States and abroad. It exhibits provocative and visually arresting artwork created specifically to ignite conversations long after viewers have left the premises. Artists represented share a commitment to social responsibility, and a percentage from the sale of all artwork is donated to a charitable organization of the Artists' choice. For more info about future exhibitions, visit http://www.yellowperilgallery.com.