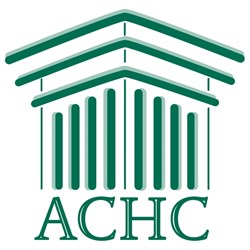 Cary, NC (PRWEB) September 20, 2013
Pharmacies engaging in sterile compounding that successfully undergo accreditation from Accreditation Commission for Health Care (ACHC) for Infusion Pharmacy Services will now receive accreditation certificates that specify their compliance with the industry's highest standard, USP 797. While ACHC standards have always included compliance with USP 797, going forward its service line will now be referred to as "Infusion Pharmacy Services, Including Sterile Compounding, Ref USP 797."
"Customers and others in the industry have told us they value this denotation and this also aligns with our plans to expand our offerings in this area to address specific customer needs for demonstrating compliance either in their state or with major payors," said Tim Safley, ACHC Director of DMEPOS, Pharmacy, and Sleep. "ACHC recognizes the evolving nature of the services pharmacies perform as well as the dynamic regulatory environment. Our standards are specifically designed for pharmacies with the goal of helping them provide the highest quality patient care in a safe and efficient manner."
ACHC Infusion Pharmacy accreditation surveys pharmacies for compliance with all national and state regulations, including USP 797 for sterile compounding practices. ACHC has recognized the growing need for providers to clearly demonstrate compliance with USP 797 standards to federal and state agencies as well as third party payors. In order for pharmacies to highlight their compliance with USP 797, ACHC will begin issuing its accreditation certificates with the words "Infusion Pharmacy Services, Including Sterile Compounding, Ref USP 797."
All pharmacies that achieve ACHC Infusion Pharmacy accreditation after September 15, 2013 will receive an accreditation certificate with the new wording. As this represents no change in the content of its standards or the survey process, no action is required by currently-accredited pharmacies. Their accreditation will remain valid through the end of the accreditation cycle. The new identifier will be reflected on the pharmacy's accreditation certificate upon renewal.
In addition to Infusion Pharmacy accreditation, ACHC also offers accreditation in Ambulatory Infusion Center, Specialty Pharmacy, Infusion Nursing, Community Retail Pharmacy, and Long Term Care Pharmacy. New stand-alone standards for USP 797 and USP 795 (non-sterile) compounding are planned for release in late 2013.
ACHC is a not-for-profit accreditation organization that has stood as a symbol of quality and excellence since 1986. They are ISO 9001:2008 certified and have Centers for Medicare and Medicaid Services (CMS) Deeming Authority for Home Health, Hospice and DMEPOS. ACHC is the provider's choice for accreditation because of their personal Accreditation Advisors, relevant and realistic standards, competitive pricing and friendly, consultative approach to accreditation. Accreditation by ACHC reflects an organization's dedication and commitment to meeting standards that facilitate a higher level of performance and patient care. For more information on ACHC's accreditation programs, or to download free accreditation standards, please visit http://www.ACHC.org or contact them at customerservice(at)achc(dot)org or 855-937-2242.