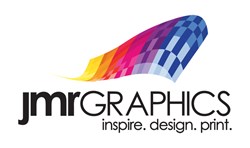 Central Islip, NY (PRWEB) September 20, 2013
JMR Graphics, a nationwide vehicle wraps manufacturer, discusses the effectiveness of out-of-home advertising highlighted in an article by the Outdoor Advertising Association of America (OAAA) about the organization's new "EverywhereUR" campaign.
According to a September 17, 2013 article published by the OAAA titled "Out of Home Advertising Brings People to Times Square Billboard," the Outdoor Advertising Association of America (OAAA) and other out-of-home media companies, launched a campaign designed to highlight the effectiveness of out-of-home (OOH) advertising, as well as its integral relationship to social media. On Tuesday, September 17th, 2013, more than 2,500 billboards were installed nationwide to prove to the American public that OOH advertising is "EverywhereUR."
The campaign "offers a chance for Americans everywhere to have their persona photos featured on a digital billboard in Times Square and then captured for posterity."
Nancy Fletcher, OAAA president & CEO, says, "OOH is the perfect medium to allow advertisers to engage with the public because it is everywhere you are, reaching consumers where they spend more than 70 percent of their waking hours – outside of the home."
To participate, the public can snap a photo and tweet it using the hashtag #everywhereUR, giving it the possibility of appearing on a digital billboard in the middle of Times Square. The images will then be captured by a camera and sent back to the original sender's Twitter account, giving them a memento of their personal images on a prominent billboard in Times Square.
Sanjay Manandhar, CEO of Aerva, the company who donated the seamless technology to allow the public to participate with this OOH campaign, says providing consumers with engaging experiences are essential. "When we engage users, the ad becomes meaningful," he says in the article. "Social engagement also allows us to broaden the scope of measurement, helping advertisers to more closely define their audiences and ad placement."
TJ Pannell, a representative of JMR Graphics, a nationwide vehicle wraps manufacturer, elaborates on the importance of brands incorporating out-of-home advertising into their budgets. "Outdoor advertising has proven to be an extremely lucrative move for all brands that have incorporated it into their advertising strategies. Whether they use car wraps, digital billboards or banners, brand awareness is increased, providing great ROI for the companies who use it."
JMR Graphics is an award winning Nationwide 3M Certified Manufacturer of Graphics for over a quarter of a century. We specialize in branding companies through Fleet Graphics, Vehicle Wraps, Architectural Wall Graphics, Promotional Window Clings, Floor Graphics, Event Signage and much more. We offer a variety of 3M Graphics Films, which are specially designed for most surfaces that require a changeable, short and long-term application. Our exceptional "Turn Key Service" is backed with a 3M MCS Warranty to give you peace of mind when you need optimum performance for the intended life of your graphics. With our state-of-the-art, cutting-edge facility we inspire our clients by providing creative design, custom-printed graphics and handle a network of nationwide installers. JMR Graphics provides expert capabilities and capacities needed to meet any graphic challenge.