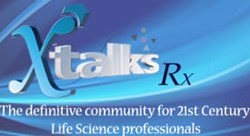 Toronto, Canada (PRWEB) September 23, 2013
The recent FDA Guidance stresses that Risk-Based Monitoring (RBM) is part of a high-quality study, and that upfront input into the study design is an optimal approach to achieving high quality results, which may increase both patient safety and overall data quality. Critical components for successful delivery include a well-designed protocol and the ability to leverage technology to monitor site and data quality.
Mr. Dan White, Vice President of Global Operations at Quintiles, will be joined by Dan Ballard, Senior Director of Data Quality, to explain the impact of the FDA Guidance on clinical development, how Data-driven Trial Execution can enhance patient safety and data integrity, and, by using technology with enhanced processes as part of an RBM approach, data quality can be improved.
For more information about this event or to register, visit: http://xtalks.com/fda-guidance-on-risk-based-monitoring.ashx
Xtalks, powered by Honeycomb Worldwide Inc., is a leading provider of educational webinars to the global Life Sciences community. Every year, thousands of industry practitioners turn to Xtalks for access to quality content. Xtalks helps Life Science professionals stay current with industry developments, trends and regulations. Xtalks webinars also provide perspectives on key issues from top industry thought leaders and service providers.
To learn more about Xtalks, visit http://xtalks.com/ContactUs.ashx.
Contact:
Karen Lim (416) 977-6555 ext 227
clientservices(at)xtalks(dot)com