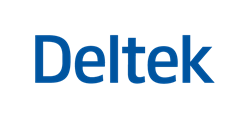 Agencies are seeking ways to optimize bandwidth, integrate communications capabilities, and standardize communications infrastructure and services.
Herdon, VA (PRWEB) September 30, 2013
According to a new report from Deltek, despite the expected decline in overall IT Services from $59.1 billion in FY 2013 to $55.0 billion in FY 2018 at a Compound Annual Growth Rate (CAGR) of -1.4%, federal spending on IT Outsourcing shows relative stability as agencies face new budget realities. In Deltek's new GovWin IQ report, Federal Information Technology Segment Outlook, FY 2013-2018, Deltek predicts an increase in the federal Outsourcing market from $26.0 billion in FY 2013 to $26.7 billion in FY 2018. This is promising compared to several other segments, such as IT Professional Services, IT Hardware, and Software, that will face slightly steeper declines. Pockets of opportunity exist within each of these market segments, though capturing them will be more challenging in this current environment.
Budgets and workforce challenges drive IT Services spending
The increase in agencies' interest in outsourcing is driven by both budget and workforce issues, as agencies grapple with declining budgets and gaps in expertise. Agencies must find strategies to continue to meet mission and operational objectives, which often means a reliance on contractor support.
"Agencies will continue to pursue solutions that deliver capabilities such as cloud computing and data center optimization," states Deniece Peterson, Director of Federal Industry Analysis at Deltek. "The ability to do so without the burden of their own capital investment makes outsourcing a very attractive option in this constrained environment."
IT Professional Services will also be impacted by budget and workforce issues. The ongoing scrutiny of services contracting will drive agencies to continue to streamline management support and advisory services. However, the market will be buoyed by services to support mission-critical capabilities, such as cyber and ISR, as well as more efficient operational capabilities, such as cloud, data center consolidation/optimization, and automation.
Changing acquisition strategies will impact commodity IT
The picture for IT hardware and software is more challenging and will require contractors to have robust strategies for teaming and pricing to win business. Deltek expects the use of strategic sourcing, enterprise licensing agreements, and reverse auctions to grow. These policies, along with elimination of excess IT inventory, drive the 5-year CAGRs for IT hardware and software of -4.9% and -2.0% respectively. Contractors should educate themselves about agencies' preferred vehicles and pricing sensitivities to capture this still significant level of spending.
Strong communications and network services market
Increasing demand for bandwidth, wireless, and unified communications serve as opportunity drivers for Communications and Network Services. Deltek expects overall spending to remain flat at $17.6 billion, with opportunities embedded in targeted areas. "Agencies are seeking ways to optimize bandwidth, integrate communications capabilities, and standardize communications infrastructure and services," states Alex Rossino, Principal Analyst.
Given the budget environment, positioning will be critical. Contractors should be prepared with the information and tools necessary to respond effectively to changing acquisition strategies, consider new teaming partners, and reexamine internal processes to ensure their competitive advantage.
For more information on this GovWin IQ report, visit the Federal Information Technology Segment Outlook, FY 2013-2018 page on GovWin.com. The report is free to subscribers of GovWin's Federal Industry Analysis program. Press interviews can be arranged by contacting Lauren Cacciatori at laurancacciatori(at)deltek(dot)com.
About Deltek
Deltek is the leading global provider of enterprise software and information solutions for professional services firms and government contractors. For decades, we have delivered actionable insight that empowers our customers to unlock their business potential. 16,000 organizations and 2 million users in over 80 countries around the world rely on Deltek to research and identify opportunities, win new business, optimize resources, streamline operations, and deliver more profitable projects. Deltek – Know more. Do more.® http://www.deltek.com.
Follow us on Twitter @Deltek or fan us on Facebook at http://www.facebook.com/deltekinc.
About GovWin IQ
Deltek's GovWin IQ provides the market intelligence tools and analysis government contractors need to gain a competitive advantage and be a formidable player in the federal market. Backed by a team of government research and analysis experts, GovWin IQ provides the most powerful, comprehensive, and timely lead generation and business intelligence solutions available. More than $1.8 trillion opportunities are tracked every year – a number no other competitor can match. http://www.govwin.com.