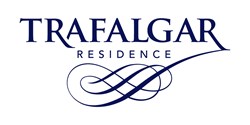 Toronto, ON (PRWEB) September 20, 2013
Dr. of Psychology, Christine Courbasson is pleased to announce the opening of a new drug and alcohol rehabilitation centre – Trafalgar Residence, located in in Erin, Ontario.
Dr. Courbasson, Clinical Director of Trafalgar Residence says; "Most established rehab centres only attempt to provide the addict with a foundation for recovery. Little is done about addressing the mental health disorders that lead to addiction and their interrelationships, despite the fact that concurrent disorders are a major health problem in Canada. More than 50% of individuals seeking help for addiction also experience a mental health problem, and 15–20% of those looking for help for mental health problems also have an addiction (Canadian Centre on Substance Abuse, 2009). It is my belief that without addressing both issues, long-term recovery for addicts may be jeopardized."
Adds Dr. Courbasson; "At Trafalgar Residence, I have developed and implemented a clinical model that combines addiction therapy with the identification and comprehensive treatment of concurrent disorders such as anxiety, depression, eating disorder, bipolar disorder, obsessive compulsive and post traumatic stress disorders. I am confident that my new clinical, client-centered approach, combining elements of cognitive behavioural therapy, dialectical behavioural therapy, motivational interviewing, and mindfulness skills aligned with a strong 12-Step Program will yield significant, sustainable results."
Dr. Courbasson is a registered Psychologist, with experience in a variety of settings from a small community health centre to the largest mental health and addiction treatment centre in Canada. Her background includes; Head of the Eating Disorders and Addiction Clinic; Director of Training – Clinical Psychology Practicum Training Program at CAMH; Assistant Professor with the Department of Psychiatry at the University of Toronto; Director, Cognitive Behavioural Therapy, Dialectic Behavioural Therapy, and Humanistic Therapy Centre and Adjunct Faculty at several universities in North America and Europe.
She is active in the training of clinicians in assessment and the application of various treatments for mental health and addiction problems; conducts workshops for practicing professionals. Dr. Courbasson has also authored a number of scientific articles and book chapters, and has lectured on a variety of topics related to her clinical and research interests. She has also appeared on various television and radio programs and is available for interviews.
About Trafalgar Residence
Trafalgar Residence is a private rehabilitation centre that offers men, comprehensive treatment of alcoholism, substance abuse, and other addictive behaviours such as Internet surfing, pornography, and compulsive eating. Trafalgar Residence offers the latest cutting edge treatment for individuals who experience both addiction and mental health problems.
Located in Erin, just outside of the Greater Toronto area, on a picturesque 13 acres, Trafalgar Residence is ideally situated for maximum comfort and privacy.
Our dedicated team of highly trained and compassionate staff is committed to treat the whole person. Our holistic, client-centred approach includes a comprehensive treatment model administered by a coordinated, multi-disciplinary first class team of caring professionals committed to long term recovery.