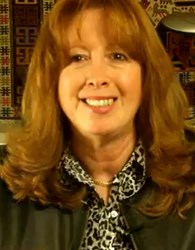 Dr. Elvira Beracochea of MIDEGO, Inc. to lead Boston-area workshop entitled "Effective CBPHC Tools for Effective Maternal, Newborn and Child Health" November 2, 2013
Boston, MA (PRWEB) September 27, 2013
Every year the Community-based Primary Health Care (CBPHC) Working Group in the International Health Section of the American Public Health Association organizes a one-day workshop. This year the workshop continues a process that started with the review of effective CBPHC programs conducted by Dr. Henry Perry and Dr. Paul Freeman and Working Group members. Effective Community-based Primary Health Care practice is the cornerstone of effective public health programs and essential to deliver quality maternal, newborn and child health (MNCH) services in the community where families live. Therefore, this year the focus of the annual CBPHC Workshop will be on effective MNCH tools and approaches that help CBPHC managers and health providers deliver services efficiently and consistently to all. The proceedings of these workshops will lead to a toolkit of effective CBPHC tools for use and modification by all public health professionals in the international health field.
Dr. Elvira Beracochea, President and CEO of MIDEGO, Inc., and Dr. Laura Parajon of AMOS Health and Hope lead the working group and organize the workshop. Dr. Elvira is a physician and public health expert with over 25 years of international experience implementing PHC programs and consulting in Africa, Asia, and Latin America. She is the author of "Health for All NOW" (MIDEGO 2007), "Rights Based Approaches to Public Health" (Springer 2010) and "Aid Effectiveness in Global Health (Springer 2013). Dr. Elvira will moderate the workshop and discuss basic principles of effective Global Health Aid and Rights Based Approaches for improved Community-based Primary Health Care practice. Dr Laura and her husband (the co-founder of AMOS Health and Hope) has 12 years of experience working in PHC using a community based participatory research approach. She lives and works in Nicaragua in PHC, and will be sharing her experience with community health workers in the context of PHC in rural communities.
Kathleen McDonald, Program Manager Women and Health Initiative at the Harvard School of Public Health, leads respectful maternity care programs for the Women and Health Initiative at the Harvard School of Public Health. She joined the Initiative in March 2012 as the Project Manager for the Hansen Program on Maternal and Child Health and provides technical assistance on respectful maternity care to the Maternal Health Task Force. Previously, she managed an obstetric hemorrhage clinical trial in Zambia for the Safe Motherhood Program at the University of California San Francisco Bixby Center for Global Reproductive Health. With a strong background in management, training and operations in both the non-profit and private sectors, Ms. McDonald has worked closely with front-line health workers, administrators, and local and national health officials in the US and sub-Saharan Africa. She holds a MPH from Boston University, a Graduate Certificate in International Development from Johns Hopkins University SAIS, and a BA in Psychology from the University of Maryland.
Community-based Primary Health Care is now an area with increasing prospects for young professionals. This workshop will provide skills and context for this subset of participants. Dr Elvira will moderate the presentations of various experts about ways to succeed in your CBPHC career. The goal of the 2013 annual CBPHC workshop is to share MNCH knowledge and effective practices to help current and future CBPHC practitioners advance in their practice and improve the effectiveness of their Community-based Primary Health Care programs.
The workshop activities will allow the maximum networking and discussion between participants to discuss ways to use the tools and approaches presented can be applied for maximum impact. If you are interested in this working group or getting involved, please contact Dr Elvira at info(at)midego(dot)com.
Experienced and young professionals are especially encouraged to attend. Those interested in international CBPHC are also invited to attend the business meeting on Sunday, November 3, 2013 from 7:00 am until 8:00 am at the Boston Convention and Exhibition Center.
For updates visit: https://apha.confex.com/apha/141am/webprogram/Session39069.html.
About MIDEGO
Founded in 2005, MIDEGO is a well-established global health consulting company, specialized in professional and organizational effectiveness in the health sector. MIDEGO's mission is to help countries exceed the Millennium Development Goals, hence the name of the company. MIDEGO helps clients improve how they work and save more lives while advancing in their careers. MIDEGO also works with partners to create and implement effective and efficient organizational health development strategies that are led by empowered local leaders. MIDEGO's online training and coaching programs help health professionals realize their career mission by leading the kind of changes they know they need to bring about in their countries. Find out more at http://www.midego.com.