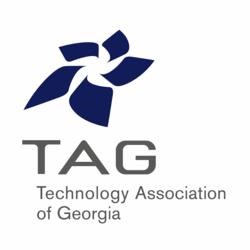 Atlanta, GA (PRWEB) September 19, 2013
The Technology Association of Georgia (TAG) and the TAG Education Collaborative (TAG-Ed) today announced Dr. Robert McGrath, VP of Georgia Tech and Director of GTRI, Dr. Lance Ford, Educational Advocate for Cisco and Robert Swiggum, CIO of the Georgia Department of Education, are just some of the speakers who will appear at the second annual S.T.E.M. Education Awards. The event kicks off at noon on September 27th at the Savannah International Trade and Convention Center.
"Cisco is proud to be a strong advocate for S.T.E.M education here in Georgia, " said Sam Lim, director of business operations for Cisco's Connected Devices Business Unit. "This event helps to spotlight the great work that is being done with the S.T.E.M education program, and gives well- deserved recognition to the people who are making a promising impact on our students' future."
Michael Robertson, director of TAG-Ed added, "STEM education plays such a vital role in the future workforce for Georgia. We are proud to have these speakers and host an event that will bring a focus on the importance of STEM education and to recognize those schools and companies throughout the state that are making it a priority."
Swiggum, who has served as CIO for the Department of Education since 2009, will kick off the half-day conference with a lunchtime keynote. Most notable, Swiggum is national recognized for his work in developing an accessible, cost-effective statewide education data system that has contributed to education improvement across Georgia.
Dr. Robert McGrath, who serves as vice president at Georgia Tech and as director of Georgia Tech Research Institute, will be the evening keynote. Throughout his career, McGrath has been a passionate contributor to and supporter of STEM education at all grade levels. Prior to joining Tech, McGrath was part of the Ohio State/Battelle/Columbus School District partnership that established the very successful Metro High School, with this model now being replicated in multiples sites across Ohio and elsewhere in the U.S. through a generous grant from the Bill & Melinda Gates Foundation.
Dr. Lance Ford, an Educational Advocate for Cisco, will be presenting virtually using Cisco Telepresence which he also uses to teach remote students at a university. In his work, he focuses on building a visual community in multiple classrooms when he is geographically removed.
The S.T.E.M. Education awards were created in 2012 to recognize and celebrate schools, extracurricular programs, public-private partnerships, science agencies and post-secondary education outreach programs for outstanding efforts and achievement in supporting and promoting science, technology, engineering, and math education in Georgia. To learn more or to register, visit: http://www.tagonline.org/events/stem-education-awards/.
About The Technology Association of Georgia (TAG):
The Technology Association of Georgia (TAG) is the leading technology industry association in the state, serving more than 21,000 members and hosting over 200 events each year. TAG serves as an umbrella organization for 33 industry societies, each of which provides rich content for TAG constituents. TAG's mission is to educate, promote, influence and unite Georgia's technology community to foster an innovative and connected marketplace that stimulates and enhances a tech-based economy. The association provides members with access to networking and educational programs; recognizes and promotes Georgia's technology leaders and companies; and advocates for legislative action that enhances the state's economic climate for technology. Additionally, the TAG Education Collaborative (TAG's charitable arm) focuses on helping science, technology, engineering and math (STEM) education initiatives thrive. For more information visit the TAG website at http://www.tagonline.org or TAG's community website at http://www.TAGthink.com. To learn about the TAG-Ed Collaborative visit http://www.tagedonline.org/.
About TAG Education Collaborative:
TAG Education Collaborative initiatives include a student internship program, the WebChallenge competition for high school students, and the Vine Event, a fundraiser launched in 2009 which has raised more than $80,000 to support STEM education. The TAG Education Collaborative provides middle school and high school programs designed to provide these students with hands-on activities that enable them to gain an appreciation for the opportunities available in STEM careers. For additional information, visit TAG Education Collaborative or contact Michael Robertson at (404) 920 – 2038 or mrobertson (at) tagonline (dot) org.