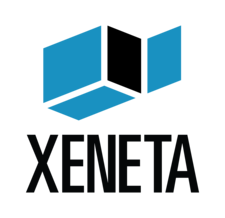 We're gearing up towards global coverage faster than anticipated.
Oslo, Norway (PRWEB) September 21, 2013
Xeneta, a logistics company that aims to bring transparency to the shipping industry, has recently expanded its port pairs to new areas, adding 600 pairs in recent months. This includes an expansion into the Middle East, Australia, and USA for the company, which was founded in 2012 by two longtime veterans of the shipping industry.
For businesses, freight rates can add up, with many companies unsure how their own costs compare to those other businesses are charged. With Xeneta, companies and consumers are able to compare prices to a global market index for specific container sizes. For instance, a business could be considering shipping a 20' container from Australia to New York City with ABC Shipping Company, not realizing that XYZ Shipping next door offers the same service for $500 less provided in half the shipping time. With Xeneta, that business can now access cost comparisons on both price and shipping time to allow them to make the best decision for their needs.
Throughout 2013, Xeneta has been working to expand to new areas, allowing its database to be more effective than ever. As a result, the company has taken its port pair numbers from 2,400 to 3,000, adding larger international enterprises as members. This helps provide more comprehensive data about shipping costs and transit times to allow consumers to make the best decisions regarding shipping.
"The focus lately has been to get as many heavy hitters as possible to join Xeneta, and it's starting to pay off as we're gearing up towards global coverage faster than anticipated," says Thomas Sørbø, COO of Xeneta.
In order to better serve its members, Xeneta uploads historical data on each company, as well as current data. This provides a long-term view of trends in the industry that can help with pricing decisions. A company can look back at their own trends over time to gain insight on busy and slow times of the year, where their company performs in comparison to the economy, and more.
But in order to truly provide global insight, it's important to Xeneta that they provide tracking of as many businesses as possible. Through its website, Xeneta also gives industry professionals the latest news and information impacting shipping and freight today. This information can be used to better serve customers.
Headquartered in Oslo, Norway, Xeneta was founded by Patrik Berglund, Thomas Sørbø, and Vilhelm Vardø. Since being founded, the company has made a sizeable impact on pricing in the shipping industry by making pricing information readily available. The company's service has been compared to airline price comparison sites by providing customers the information they need to make a decision.
For more information on Xeneta or to sign up for a free trial, visit http://www.xeneta.com/. To try out the site, consumers can enter a shipping lane to see a sample of the market average for January through June. To see shipping rates for the past two months, businesses will have to enter their own shipping rates for that lane as registered users.