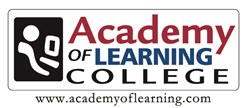 Calgary, Alberta (PRWEB) September 20, 2013
Members of the Canadian media have been expressing apprehension in recent years that our education system is preparing students for non-existent jobs. CBC-TV broadcasted a feature, called "Generation Jobless," which aired last year at this time and has since been re-broadcast in February, and again last month. http://www.cbc.ca/doczone/episode/generation-jobless.html
"Today, the unemployment rate for young people in this country is close to 15% – double that of the general population. But the real crisis is the increasing number of university and college grads who are underemployed – scraping by on low-paid, part-time jobs that don't require a degree."
The accompanying article explains that having a university degree was once a guarantee of a good, high-paying job. However, one in three 25 to 29 year olds with a college or university degree now ends up working in a low-skilled job. "And to make things worse, 60% graduate with an average debt of $27,000. Mired in debt, and working in dead end jobs, their launch into adulthood is being curtailed."
This is due largely to the fact that students at universities are not being trained with the expertise that employers are seeking. The fear is that young Canadians are being overeducated in the wrong fields, or with the incorrect skills, resulting in their being underemployed in our economy.
Private Career Colleges in Canada, including Academy of Learning College, are a practical alternative, since the goal of a Private Career College is ultimately employment. JP Roszell, CEO of Academy of Learning College, commented:
"Our goal – our reason for doing what we do every day – is to change lives for the better. We do not equivocate on this. Let me be clear -- we do not offer a diploma or certificate program unless we believe that the student will achieve gainful employment as a result of completing that program. To do so would go against what we stand for. Further, we believe that employment results should be measured in an identical manner for all colleges and universities so that intelligent decisions can be made as to improving the overall effectiveness of the money spent on training and education."
With over 50 campuses across Canada, Academy of Learning College students are able to receive valuable employment-ready training in the fields of Business, Healthcare, and IT. While they can earn a college diploma by taking an AOLC program, students more importantly receive the skills they need to gain employment in their chosen industry.