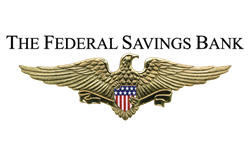 Chicago, IL (PRWEB) September 19, 2013
A 24/7 Wall St. highlighted on September 12th decreasing foreclosure activity across the country based on data from RealtyTrac. While some areas saw major decreases in foreclosure starts over the past year, others were still posting large numbers of foreclosures. The Federal Savings Bank encourages refinancing to lien holders that are unable to pay their mortgage payments.
"I think that speaks to the fact that these states were incredibly hard hit by foreclosures," said Daren Blomquist, vice president of RealtyTrac, in the 24/7 Wall St. article. "Now, even with these huge decreases, you're still seeing thousands of families enter the foreclosure process."
Still, the decrease in foreclosures in some areas is staggering. For instance, Virginia experienced a 50 percent decrease during August on a year-over-year basis, making it the best performing market on 24/7 Wall St.'s list of states with the largest foreclosure declines.
"In Virginia, just one in every 2,126 housing units was in foreclosure in August, the best performance of any state on this list," the source reported. "That could be due in part to the relatively small decline in home prices over the five-year period from 2008 to 2013, compared to double-digit declines in several of the states on this list. Virginia had a median home price of nearly $300,000 in July, compared to a national median of $174,500."
Illinois saw an even larger decrease in foreclosure starts, with the number falling 66.2 percent year-over-year. However, it also had the second-most foreclosed properties in the nation during August, showing that even with major strides, struggles with foreclosures remain, a sentiment shared by Blomquist upon release of RealtyTrac's U.S. Foreclosure Market Report.
"The foreclosure floodwaters have receded in most parts of the country, but lenders and communities continue to clean up the damage left behind, which means the recent uptick in bank repossessions is a trend that will likely continue into next year," said Blomquist. "Meanwhile, foreclosure flash floods will continue to hit some markets over the next few months as delayed foreclosure starts are quickly pushed into the pipeline. This was the case with the jump in Nevada foreclosure starts in August."
Blomquist is referring to the fact that while foreclosure activity declined across most of the country during August, Nevada saw an increase of 226 percent year-over-year, as well as 93 percent from July. There were 3,236 foreclosure filings in the state during August, translating to one for every 359 housing units.
Refinancing can help
In addition to loan modifications, such as the Interest Rate Reduction Refinance Loan (IRRRL) which The Federal Savings Bank encourages for its veterans, refinancing can also help homeowners avoid foreclosure. Not only can refinancing lower a homeowner's monthly mortgage bill, but it can help them change the terms of their loans, making it easier to pay off.
In addition to popular programs like HARP and FHA streamline refinances, eligible service members can also take advantage of a VA refinance loan. Unlike other refinancing programs, a VA refinance loan requires no credit check or appraisal for eligible homeowners.
Contact The Federal Savings Bank, a veteran owned bank, to explore mortgage refinancing options.