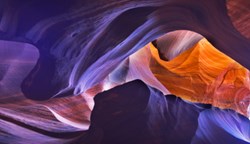 Encinitas, CA (PRWEB) September 21, 2013
Zion Health announces that Adama Minerals Claydry, a natural mineral deodorant that neutralizes odors without aluminum, is now available at Whole Foods Market in Encinitas located at 687 S Coast Highway 101. Claydry naturally absorbs wetness and uses a unique formula of Calcium Montmorillonite clay minerals, alpine oil and essential oils to offer natural odor protection. Alpine lichen is known to act as a natural antiseptic and anti-inflammatory agent. Montmorillonite clay is a high-quality, edible-grade clay known for its absorptive and natural antibacterial properties.
Antiperspirants and deodorants are common defenses against underarm wetness and body odor. Zion Health's non-aluminum natural deodorant uses minerals from clay to neutralize body odor and is not an antiperspirant. Aluminum-based antiperspirant/deodorant formulas have been called into question because of potentially harmful ingredients. Research suggests that aluminum compounds are absorbed by the skin and can cause estrogen-like negative hormonal effects.
Claydry natural deodorant offers non-aluminum odor protection without harsh chemicals like parabens or sulfates. The essential oil blend of calendula and chamomile also helps minimize odors naturally. Claydry is not tested on animals and is 100% vegan.
Zion Health provides its consumers with pure skin and body care products that are vegan, without parabens or aluminum and formulated using certified organic ingredients whenever possible. Zion products are now available at Whole Foods Market in Encinitas and health markets and co-ops throughout the U.S. and Canada. For more information on Zion Health products, visit http://www.zionhealth.com.