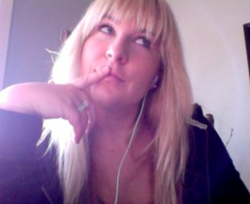 Tampa, FL (PRWEB) September 19, 2013
Rachel Van Dyken, #1 New York Times bestselling author has released her new book "Ruin." "Ruin" is dedicated to Van Dyken's uncle, mother in law, and all cancer survivors and families who have lost loved ones to the disease.
"Ruin" is the story of a sweet, innocent, small-town girl, lost in hurt and reeling from a tragic loss, and a cocky but charming boy, who understood her pain and could reach through to her because he also had deep painful secrets that made him value every moment of life.
For the first two weeks it is released, "Ruin" will be available for $2.99. Proceeds from the sale of "Ruin" will be donated to Van Dyken's uncle and his family to help with his insurmountable medical bills. Van Dyken has amassed a number of bloggers and bestselling authors to help her spread the word and raise awareness.
Rachel Van Dyken
Rachel Van Dyken is the New York Times, Wall Street Journal, and USA Today Bestselling author of regency and contemporary romances. When she's not writing, you can find her drinking coffee at Starbucks and plotting her next book while watching The Bachelor. She keeps her home in Idaho with her Husband and their snoring Boxer, Sir Winston Churchill. She loves to hear from readers! You can follow her writing journey at http://www.rachelvandykenauthor.com.
For more information, please visit: rachelvandykenauthor.com.
TO BOOK RACHEL VAN DYKEN, EMAIL: CONFIRMATIONS(at)MEDIAPRODUCTIONS(dot)TV
Rachel Van Dyken is represented by Eclectic Media Productions and Silver Visibility.