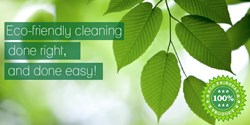 Many people love our product.
(PRWEB) September 20, 2013
As stated in few earlier press releases, Eco Orange is working hard to increase and strengthen their online presence. There has also been mention of extra efforts going into the YouTube division of Internet marketing. Now, there have been developments in creating a commercial through YouTube videos. The entire YouTube campaign has been progressive.
The company has put out 15 YouTube tutorials on how to use the product in the past couple of months. It's been a great start to our focus on the YouTube platform. Employee Karin Gookin says, "Many people love our product, but sometimes we get returns. Most of that is due to misinformation on the many ways to use Eco Orange." Gookin continues on saying, "There are many benefits, but if Eco Orange isn't diluted correctly, it will not show the results you were in search of. It's a great alternative to harsh chemical cleaners."
Along with these new videos, Eco Orange will be launching a 15-30 second commercial through YouTube. It is scheduled to be the preemptive five seconds before a video plays.
"We are seeing now that our videos are receiving views, but we aren't getting a wider audience as we had hoped," Jeremy Marshall said. "By moving on to a YouTube commercial, we are reaching people who may have never heard of Eco Orange," Marshall concluded.
The new YouTube commercial is scheduled for release in mid October. This is the first of its kind as far as Eco Orange campaigns go. It is a new and exciting venture for the company and the marketing team is excited to see results.
About Eco Orange:
Since 1984, Eco Orange has been committed to serving their customers and our planet with excellence. Eco-Orange™ natural citrus cleaner and degreaser combine technology with ecology providing an all-purpose product. Eco-Orange™ is a highly concentrated formula with orange oil and enzymes containing only alkaline builders and biodegradable surfactants.
The solution is truly eco-friendly and safe for pets as well as children. It is a very effective and economical product. Find out more about Eco Orange at http://www.ecoorange.com.