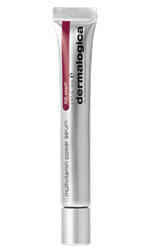 Skin Care Market, LLC is proud to announce Dermologica's New Multivitamin Power Serum to the product selection!
Los Angeles, CA (PRWEB) September 23, 2013
The Dermalogica AGE Smart Multivitamin Power Serum is a rapid working formula that helps fight the signs of aging with Vitamins A, C, and E to help increase skin cell recovery, reduce the appearance of fine lines, and age spots.
This product has multiple useful affects for preventing premature aging. It significantly increases collagen production to help the skin regain its firmness and youthful glow.
Incorporating this serum into an anti-aging day and night skin care routine will increase the effectiveness of other anti-aging creams, helping it absorb better into the deeper layer of the skin. Expect to see noticeably smaller pores, even skin tone, and higher levels of moisture in as little as three weeks.