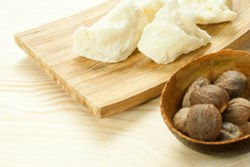 Boston, Massachusetts (PRWEB) September 23, 2013
Zion Health, a leading manufacturer of high-quality, natural clay skin and wellness products, is set to debut its Anti-Aging Mineral Skin Care line; Adama Minerals at the Natural Products Expo East Trade Show – the largest natural health products trade show at the Baltimore Convention Center, Sept 25-28 at booth #5222.
Patrons of the event will have the opportunity to learn first-hand about Zion Health's ever-expanding array of health care products and how they work to optimize wellness by successfully leveraging the native healing properties in the rare organic clay Calcium Montmorillonite – which is the signature ingredient found in all Zion Health products.
"We are excited to showcase our natural clay skin care products at Expo East states sales manager, Marie Holmes. "This show is the premier forum to debut our unique line as it caters to health-conscious consumers, advocates and industry professionals, who understand the clear and real need for new and exciting quality health care products."
Healing with clay has been a medicinal treatment throughout history. Clay medicine has been used to heal wounds, treat infections, clear acne, and serve many other uses for the body. Holistic practitioners claim anti-aging minerals in Calcium Montmorillonite or Kanwa MInerals brings with it the intrinsic capacity to balance skin pH. As a principal ingredient in Zion Health Products, the natural minerals in the clay are also known to help absorb toxins internally and on the skin.
Zion Health provides its consumers with the purest, natural skin care products available on the market today. All Zion products are vegan, free of parabens, aluminum, and are formulated using certified organic ingredients whenever possible. Zion Health products will be featured at the Expo East Natural Products Trade show at the Baltimore Convention Center on Septemebr 25-28. Zion Products are currently available for sale at select Whole Foods Markets in the U.S. and Health food stores throughout the U.S. and Canada. Zion Health Online Wholesale Orders may be purchased through ScanGenius at http://www.livingnaturally.com.