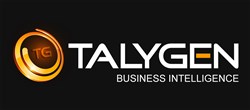 Talygen addresses this fragmentation issue by bringing together critical business management tools into one dashboard, so companies don't have to look elsewhere for the different tasks that they need to complete.
Palo Alto, California (PRWEB) September 19, 2013
Measuring productivity and keeping track of billable hours can be extremely tasking for businesses, especially if there are multiple team members working on several different tasks. Companies need an effective tool that will not only keep track of time, but will also manage billable and non-billable tasks, as well as online and offline activities related to the project.
That's where Talygen comes in. Known as the world leader in Business Management Automation and Business Intelligence, Talygen now offers a comprehensive Time Tracking solution that automates time and productivity monitoring for businesses. Talygen's updated Time Tracking software is equipped with advanced monitoring and reporting capabilities that would allow managers and supervisors to keep track of multiple projects, people, and teams.
"It's ironic that so much time is devoted to the act of tracking time. At Talygen, our goal is to help companies be more efficient by making time tracking intuitive and automatic, so businesses can focus on getting work done," stated Harold Saini, Chief Program Manager of Talygen.
The updated Talygen Time Tracking tool enables companies to:

Easily monitor how time is spent
Enable users to input detailed descriptions of their tasks
Simultaneously track several projects, employees, and teams from one location
Track time on-the-go
Manually log time and activities if necessary
Set time goals and limits
Automatically generate invoices based on logs
Document proof of project progress
Effectively determine the amount of time and money needed for each task
Efficiently report project progress to superiors and clients
Easily measure employee performance
A full list of features can be found at http://talygen.com/TourTimeTracking.
Fully Integrated with Other Talygen Business Solutions
Unlike cumbersome tools that are incompatible with other services, the Time Tracking solution seamlessly works with Talygen's wide range of business products, such as its Employee Management Tool, Screenshot Tracker, Invoicing Module, and more.
Companies no longer have to rely on different solutions for various business tasks. Talygen unifies all the essential business management solutions into one central dashboard, allowing companies to find all the data and tools that they need in a single convenient location. Talygen's comprehensive model improves the workflow of individual team members and the business as a whole. It also makes finding and processing information so much quicker and easier, because everything is located in one place.
"We've found that companies would use one software for time tracking, a different solution for invoicing, and yet another one for HR," said Saini. "Talygen addresses this fragmentation issue by bringing together critical business management tools into one dashboard, so companies don't have to look elsewhere for the different tasks that they need to complete."
Time Tracking Available On All Major Mobile Platforms
As an added convenience, Talygen has developed mobile applications for its Time Tracking software. The tool is now available on all leading mobile platforms, namely iOS, Android, Windows Phone, and Blackberry. This gives managers and employees the flexibility and mobility to track time no matter where they are or what device they're using.
Managers can monitor team members even when they're not in the office, so they can stay on top of things at any given time. Employees, on the other hand, can accurately log their time and activities even when they're out in the field.
About Talygen
Talygen is the worldwide leader in Business Management Automation. Talygen's integrated suite of services and processes allows Businesses to manage all of their core workflows via a cloud-based Software as a Service (SaaS) application. Talygen allows Companies to automate, regulate and enforce their corporate processes. The company empowers businesses and their employees to manage the full set of corporate tasks without having to install specialized software for each of them.
With its wide variety of features, easy to use concepts and enhanced functionality, it allows end to end process management and seamless communication between all stakeholders in a project or business. In today's competitive business environment, successful companies are constantly challenged with managing the entire life cycle of a project efficiently and transparently. With Talygen, companies now have more ways than ever to make that happen.
Press Contact:
Talygen, Inc.
Harold Saini
(650) 800-3850
228 Hamilton Avenue 3rd Floor
Palo Alto California 94301
Media(at)Talygen(dot)com
https://talygen.com