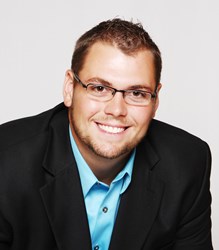 Today Vendor2Member announced its dropship directory will be made available to Ace Hardware and Do It Best Corp. retailers on February 17, 2014!
St. Louis, MO (PRWEB) September 20, 2013
In early 2013, brothers Alex and Reed Smith combined their professional experience, expertise and passion for the hardware industry to create Vendor2Member. Before Vendor2Member, there was no centralized means for independent retailers to identify available dropship products. This meant both retailers and vendors were losing time and money.
Today Vendor2Member announced its dropship directory will be made available to Ace Hardware and Do It Best Corp. retailers on February 17, 2014!
Co-founder Alex Smith, a former Ace Hardware General Manager, realized the need for a third party dropship solution while working as a buyer for Do It Best Corp., "I received countless calls from retailers on a daily basis trying to track down product information for their customers. The problem was unacceptable but the solution is simple."
Through the Vendor2Member platform, vendors now have the ability to list their entire dropshippable product offering and make it searchable to hardware retailers.
"We take product data and co-op specific vendor information that was once extremely difficult, if not impossible, for a retailer to track down, and developed an all-inclusive centralized database that is not only easy and intuitive but free for the retailer to use," explained Vendor2Member co-founder Reed Smith.
Jim Maze, owner of Ace Hardware in Warsaw, IN, is looking forward to the launch, "Vendor2Member will be an unbelievable resource for my Ace Hardware store."
Vendor2Member provides access and exposure to specialized vendors as well. "I think this will be great for us," said Wendy Hintz, Retail Specialist at PRIER Products, "especially with Ace & DIB because there are so many stores out there that really don't know who we are and what we provide."
Joe McHale, owner of Tap My Trees, LLC joined Vendor2Member "as a way to reach more store buyers with our specialty products. For us, awareness of our products is a key strategy to drive sales, and Vendor2Member will be an important tool for us to drive awareness."
As the February 17, 2014 retailer launch date approaches, Vendor2Member will focus efforts on increasing awareness of the program among Ace Hardware and Do It Best Corp. vendors.
Ace Hardware and Do It Best vendors and retailers interested in learning more about the Vendor2Member program can visit http://www.Vendor2Member.com or call the Vendor2Member offices at 314-441-5399.
About Vendor2Member
Vendor2Member is the hardware industry's largest directory of co-op specific dropship products. With over 34,000 independent home improvement retailers in the United States, Vendor2Member plans to target and deliver its solution throughout wholesaler and co-op retailer groups across the hardware industry.