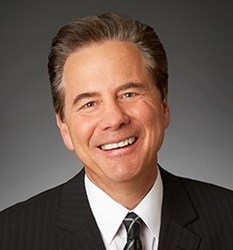 Los Angeles, CA (PRWEB) September 23, 2013
Nadrich & Cohen, LLP, a major California personal injury law firm, was recently asked by a popular legal advice website to comment on the proper protocol for reporting a boating accident. The firm's response was published by A Lawyer Talks, which handles subjects as diverse as identity theft prevention and DUI laws.
According to Jeff Nadrich, one of the firm's partners, this is an important issue, because boating accidents are largely underrepresented in the personal injury world, and many people are completely unaware of the proper protocol when these events occur. "We were happy to seize on this opportunity," said Nadrich, "because if boating accident victims hope to seek compensation or any kind of legal recourse, it's absolutely critical that they first meet their legal responsibilities. Sadly, many boaters don't even realize that they have legal responsibilities in the event of an accident, so we wanted to get the word out."
Nadrich points out, for instance, that boat operators are required to file a report with the U.S. Coast Guard whenever an accident occurs. According to Nadrich, "It's not like a car accident, where you can just choose to file a report based on whether or not it suits your interest. When it comes to boating accidents, it's the law."
The article also addresses how to file a report and how to determine who is liable, while also addressing the specific charges associated with an accident. Nadrich hopes that the information in the article will serve to educate boaters, and perhaps even prevent accidents from becoming disasters. Nadrich urges all boating accident victims to educate themselves on the laws, and to contact a personal injury lawyer in the event of an injury.
About Nadrich & Cohen: Jeffrey Nadrich is a Los Angeles personal injury lawyer with Nadrich & Cohen, a law firm with offices in 18 locations across the state. Nadrich & Cohen handles all types of wrongful death and serious injury accident cases, and victims are encouraged to call 1-800-718-4658 for a free consultation with a Nadrich & Cohen attorney.