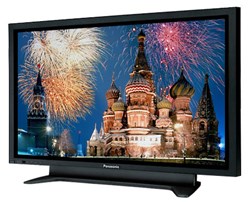 The most comprehensive warranty plans currently offered
(PRWEB) September 20, 2013
An extended warranty on a TV may seem like something to mull over, but protecting that expensive staple in a home should be a no-brainer. Since their use is no longer contained to simply watching cable or movies, ensuring these pricey units have the longevity they need has become more important than ever before.
Leading provider of nationally recognized warranty plans, Securranty, has created the gold standard in TV warranty plan options. The company has designed customizable solutions to suit any worry or woe that a television owner could encounter, including optional Accidental Damage coverage.
As one of the most comprehensive warranty plans currently offered, Securranty's television warranties protects against a number of issues including power surges, mechanical or electrical failure, port failure, button failure, display failure, and more. With new products being introduced every day, like Samsung's Smart TV, a new television purchase is no longer just a television purchase – it is a family room interactive hub. Because of the advanced technology and cross-functional use televisions now provide, they have become increasingly susceptible to failure and accidental damage.
The average American family owns 2.24 television sets per household; shouldn't it be a priority to protect these valuable items from expensive out of pocket repairs? With a television extended warranty plan, one can have the "Securranty" knowing your newest addition to the family room is protected from damage, expensive repair costs, and other common causes of failure that may not be covered under a traditional insurance policy or under a manufacturer's limited warranty.
When the unfortunate day comes that a TV does succumb to failure or damage, the purchase of an extended warranty from Securranty can alleviate those dreaded high cost repair bills. Today, an average television repair bill can cost around $500, per repair! With a trip charge, expenses for parts, and expenses for labor, if repair is deemed anything more than an average repair, costs can skyrocket to half of the total cost of the television itself.
The peace of mind that an extended warranty plan for a television will bring is worth the investment, when for a fraction of the cost the television and extra money is protected for years. As an industry recognized company, Securranty is one of the few warranty providers with reliable, risk-free service that was created to fit your lifestyle. Insurance plans for televisions are expensive and monthly plans are up to 50% more expensive when compared with pre-paid plans. Securranty offers 6 month, zero interest financing, accommodating even the strictest of budgetary restrictions. Television failure and accidents can occur when they are least expected, and TV warranty plans are a defense worth having in the corner.
About Securranty:
Securranty is a leading developer and marketer of Extended Warranty programs for consumers, businesses, educational institutions and government. With over 45 years of combined industry experience and knowledge, Securranty leads in product innovation, design, and development. Securranty provides extended warranty for all consumer electronics and appliances such as Smart phones, tablets, laptops, Camera's, Television, Appliances & more.