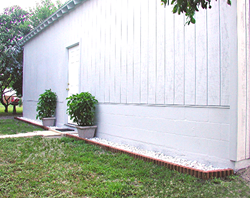 WhyPayMore
St Petersburg, Florida (PRWEB) September 21, 2013
Phil Raymond, Founder and President of Always Time Friendly LLC – Custom Computers Florida, announced that he will be releasing two new custom gaming computers, available at his computer e-commerce site in Florida, in the coming month. These Premium Custom Gaming Computers will be the latest additions to his array of custom computer options available for purchase.
In anticipation of these new computers being released, Custom Computers Florida releases the biggest differences between buying a stock computer from a major manufacturer and buying a custom computer, built specifically for each individual person's needs.
The first main difference between buying a stock computer and custom computer is reliability. More often than not, custom computers have the faster access and larger smarter storage systems, offering RAID storage on our high end and gaming computers. This allows the computer to operate much faster and seamless transitions into multiple programs and games, which is especially effective for artists and photographers who have thousands of photos, videos or artwork pieces on their system.
The next major area to focus on is the type of parts used in the building of the computer. Custom computers use more high quality, premium components than stock computer manufacturers. These premium parts make the computer last longer and run better over time, keeping costs of repairs and new computers at a minimum. Custom Computers Florida also provides component by component specifications all parts that go into the building a particular custom computer, so buyers know exactly what they are purchasing.
If your computer does happen to break, slow down or fail, the warranty for custom computers is usually much more exhaustive than a stock computers manufacturer's. Most custom computer e-shops, such as Custom Computers Florida, offer free customer service up to a certain amount of minutes, whereas a lot of stock computer manufacturers charge $50 to $100 for the same phone call.
Lastly, a custom computer is a must-have for any gamer out there. A custom computer is much easier to upgrade, add or subtract components as needed. Because of this, a gamer can have two, three or four monitors with massive amounts of RAM or multiple video boards that would have otherwise been impossible with a stock computer.
About Always Time Friendly:
Always Time Friendly LLC, was founded in 2010 in Saint Petersburg, Florida, operating under one guiding principle, "Why pay more?" We are an e commerce site with a product line of custom designed desktop computers, assembled and sold in the USA. Offering premium products at discount prices, competitive with retail and online store, Always Time Friendly is the one-stop e-shop for all your custom computer needs. For more information, or to order a custom computer, please visit http://www.computer-digital-accessory-at-atf600.com/ or email us at: ATF600(at)gmail(dot)com.