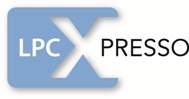 Eindhoven, Netherlands and San Jose, California (PRWEB) September 20, 2013
NXP Semiconductors N.V. (NASDAQ: NXPI) today released LPCXpresso 6 – a major update to the popular integrated development environment (IDE) for NXP's LPC microcontrollers, based on Eclipse. LPCXpresso 6 introduces many new features as a direct result of NXP's acquisition of Code Red Technologies – the makers of Red Suite – earlier this year. NXP has doubled the download limit for the Free Edition to 256 kB, and has introduced a new Pro Edition of LPCXpresso providing unlimited code size downloads and one year of email-based support, directly from NXP engineers.
More than 100,000 LPCXpresso development boards have been shipped in the three years since they were first introduced by NXP with Embedded Artists. Together with the LPC-Link2 debug adapter, LPCXpresso 6 provides a powerful family of tools, software and debug support for all NXP LPC microcontrollers based on the ARM® processor platform.
"Support for the larger debug code size and the addition of new features in the Free Edition of LPCXpresso 6 are great news for developers – a move which will continue to drive expansion of the broader LPC community. As we continue to develop exciting new functionality in LPCXpresso, Pro Edition users will also benefit significantly," said John Rayfield, senior director, MCU ecosystem, NXP Semiconductors.
New functionality available in LPCXpresso 6 includes:

C++ programming language support. Creation of C++ application and library projects is now supported, in addition to projects written in C.
CMSIS-DAP debug adapter support. Enables native debug using a wide range of low-cost debug adapters, including the very popular mbed development boards for rapid prototyping.
Multi-core debugging via LPC-Link 2. Simultaneous multi-core debugging for dual-core devices, including the NXP LPC4300 microcontroller family.
Support for LPC microcontrollers based on ARM7™ and ARM9™ processors. The full range of NXP LPC microcontrollers are now supported, in addition to Cortex™-M based devices.
"The LPCXpresso board family has revolutionized the 'evaluation board' concept both in terms of price level and ease of use. The 100,000-plus LPCXpresso boards we've shipped to date are a clear indication of their popularity and acceptance in the embedded community, and we are proud to be part of this amazing success," said Anders Rosvall, technical director, Embedded Artists. "Whether you are a professional, hobbyist or university student, the LPCXpresso family gives you a quick start at experimenting and prototyping with the NXP LPC processor family."
Links

About NXP Semiconductors
NXP Semiconductors N.V. (NASDAQ: NXPI) creates solutions that enable secure connections for a smarter world. Building on its expertise in High Performance Mixed Signal electronics, NXP is driving innovation in the automotive, identification and mobile industries, and in application areas including wireless infrastructure, lighting, healthcare, industrial, consumer tech and computing. NXP has operations in more than 25 countries, and posted revenue of $4.36 billion in 2012. Find out more at http://www.nxp.com.
Forward-looking Statements
This document includes forward-looking statements which include statements regarding NXP's business strategy, financial condition, results of operations and market data, as well as other statements that are not historical facts. By their nature, forward-looking statements are subject to numerous factors, risks and uncertainties that could cause actual outcomes and results to be materially different from those projected. Readers are cautioned not to place undue reliance on these forward-looking statements. Except for any ongoing obligation to disclose material information as required by the United States federal securities laws, NXP does not have any intention or obligation to publicly update or revise any forward-looking statements after NXP distributes this document, whether to reflect any future events or circumstances or otherwise. For a discussion of potential risks and uncertainties, please refer to the risk factors listed in NXP's SEC filings. Copies of NXP's SEC filings are available from the SEC website, http://www.sec.gov.