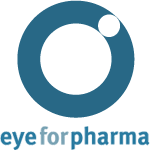 Within five years' time there will be an adaptive route to market for the most cutting edge medicines to be available to patients.
London. United Kingdom (PRWEB UK) 20 September 2013
The top five ways pharmaceutical companies are redefining their market access process.
1.Evidence dossiers containing a wide range of evidence sources ranging from clinical studies to Registries, Observational Studies and Crowd Sourced patient insight.
2.Building a smart market research and patient engagement infrastructure to gather a qualitative package of insight helping providers to understand the real world impact of a medicine.
3.Harmonizing data capture for EMR's to determine and communicate a medicine's impact on health outcomes and its cost effectiveness for payers.
4.Partnerships with data providers at the hospital level, payer level and collaboration with Accountable Care Organizations (ACOs).
5.Real World Data understanding of the Emerging Markets. Pharma is understanding the real un-meet need in China, Asia Pacific and the Middle East.
Eyeforpharma projects that within five years' time there will be an adaptive route to market for the most cutting edge medicines to be available to patients. With an acute understanding of the medicines efficacy in specific patient populations and real world proof of enhanced medical benefit over the standard of care, new innovative pharmaceutical therapies will transform the speed that patients can access new treatments.
So what's causing this shift?
German healthcare reform (AMNOG) and recent pharmacovigilance reform in France has placed the importance of 'relative effectiveness' as significant hurdle to market access. And where Europe has led, the world is following. The shifts effect on pricing and reimbursement has been immediate, now a need for proof of effectiveness is changing the regulatory process too. Pharmaceutical companies are responding to these challenges by providing increasingly precise studies pre-launch, collaborating with their payers and providing Real World Evidence of treatment value. All this work is changing the path-to-market process immeasurably.
So what's next?
More collaboration is key, where risk sharing agreements have blazed a trail pharmaceutical companies are entering a close dialogue with hospitals and payers, crafting real partnerships.
These collaborative times means that dialog is vital. Over 200 pharmaceutical executives will meet and work with all the top payer and provider groups in the US this October at the Real World Evidence conference in Washington DC. You can find out more here: http://www.eyeforpharma.com/real.