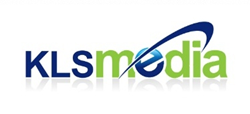 "We are over the moon excited about this sale."
Houston, Texas (PRWEB) September 21, 2013
Houston, Texas advertising agency KLS Media announced late Tuesday that they have accepted a buyout offer from a Texas based private equity firm. The terms of the deal have been kept confidential, however the sale is estimated to be valued between $50MM-$90MM and will result in control of all KLS Media portfolio companies changing hands. KLS Media experienced rapid growth after the Deepwater Horizon oil spill in 2010, picking up global retail business for several major oil and gas companies.
Up until this sale KLS Media has been owned by young advertising executive Daniel Spence of Houston. When asked for his reaction to the sale Mr. Spence had no comment, however KLS Media CFO Michael McGinnis had this to say, "KLS experienced enormous organic growth under the leadership of Mr. Spence. KLS has become a leader in innovative marketing strategy for some of the world's leading oil and gas companies and we continue to set the industry standard. We are over the moon excited about this sale and we feel humbled to have found such a strong partner in our buyer. The stars aligned to make this a great deal for everyone involved and we could not be happier."
Daniel Spence will remain as chairman of the board of KLS Media until at least 2014. KLS Media was founded in 1998 and reported US$443MM in 2012 billings. KLS Media has offices in Houston & Dallas Texas.