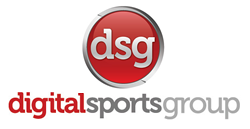 Aaron joined Arsenal from Cardiff City in the summer of 2008 at the age of just 17.
(PRWEB UK) 23 September 2013
The Facebook page has become a thriving hub for the Arsenal midfielder since it's launch and now boasts a vibrant and rapidly growing community of fans. The Facebook page along with Aaron Ramsey player profile on football.co.uk provide the only online location of the official PFA biography, lifetime stats, news and high resolution gallery.
Aaron joined Arsenal from Cardiff City in the summer of 2008 at the age of just 17. He had already become the youngest player to represent the Bluebirds, at 16 years and 124 days, and hit another milestone when he became the fifth-youngest scorer in Champions League history against Fenerbahce.
A midfielder with fine technique, tireless energy and clever movement, he could be seen appearing in goalscoring positions throughout the campaign - and will be hoping to find the target more regularly this term.
Head of Operations at DSG, Matthew Tait had this to say Aaron Ramsey really has no shortage of fans after his performances for Arsenal and England this season and we can see that by the success of his PFA Facebook page."
"All of us here at Digital Sports Group are proud we've had the opportunity to work with The PFA to give the fans a fantastic and unique fan resource for Aaron Ramsey."
DSG became the official digital partner of the Professional Footballers Association (PFA) earlier this year and have since launched a number of Player Profile fan pages on social media site Facebook as well as providing official player pages on their football news site football.co.uk.