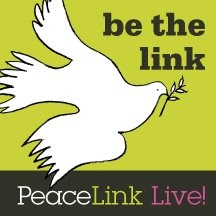 Until all the world's people unite the dream of peace will remain a dream.
(PRWEB) September 22, 2013
On Sat. 9/21, Peacelink Live! will launch its first annual International U.N. Day of Peace Broadcast. This year's program is hosted by Shadoe Stevens (Hollywood Squares, America's Top 40) and features music, interviews, and inspirational content, ending with an Earth Peace Meditation to coincide with a global meditation synch at 5pm PST.
Peacelink Live! is a think tank, lobby and professional network working together to produce broadcast events, summits, and link like-minded organizations for global peace movement initiatives. Founded by Jay Ponti in 2008, the organization's membership include top government officials, entertainment industry professionals, and visionary leaders. Ponti says, "Until all the world's people unite the dream of peace will remain a dream."
Broadcast content will include music videos from Avicii, Imagine Dragons, Common, The Mowgli's, Bastille, Lenny Kravitz, interviews and messages from H.H. The Dalai Lama, Josh Radnor (How I met your Mother), Lou Gossett Jr. (founding member of Peacelink), Alicia Keys, Edward James Olmos, Demian Lichtenstein (3000 Miles to Graceland), Jimmy Carter, Tracee Stanely Richard Branson, and others.
The U.N. Day of Peace broadcast is part of a global initiative that has united 100's of organizations and events throughout the world working together as an ongoing coalition. Peacelink Live! is a core organizer of this coalition, whose efforts last year inspired 2.7 million people to participate in a global synchronized meditation for world peace Dec 21, 2012. The initiative's success was due in part to celebrity tweets to over 13 million followers from Ashton Kutcher and has been featured in the Huffington Post.
Viewers my tune in to the broadcast on the Peacelink Live! website or by downloading the Peacelink mobile app. http://www.peacelinklive.org, or on http://www.peaceday.tv.