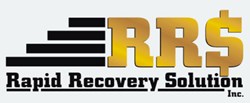 Bohemia, NY (PRWEB) September 21, 2013
Rapid Recovery Solution, Inc. reacts to alarming report of dishonest collection procedures on JPMorgan.
According to a September 19 article from Fox Business titled "JPMorgan Ordered to Fix Debt Collection Practices," the nation's largest bank was forced to institute new procedures by industry regulators. Although impactful, the enforcement does not include monetary fines, only forcing the bank to review all accounts relating to debt collection beyond 2009 and offer compensation accordingly.
The article discusses that the details in which JPMorgan wronged clients were not disclosed in length. What is known involves the bank's disregard of the Service members Civil Relief Act, which affords military members a postponement period for various obligations, including credit card debt. The Office of the Comptroller of the Currency has commanded JPMorgan to overhaul its approach to this policy moving forward. CEO Jamie Dimon has acknowledged guilt and agreed to institute procedural changes immediately.
John Monderine, CEO of Rapid Recovery Solution, issues a statement. "Rapid makes every effort to observe all regulations relating to collection services. We are constantly reevaluating the industry as a whole and familiarizing ourselves with its ever-changes laws." Monderine continues. "It's truly saddening to learn of irresponsible collection practices, as it unfairly reflects on all agencies. JPMorgan is clearly a financial leader, but its expertise are not evident in its understanding of debt collection."
Founded in 2006, Rapid Recovery Solution, Inc. is headquartered at the highest point of beautiful Long Island. Rapid Recovery Collection Agency is committed to recovering your funds. We believe that every debtor has the ability to pay if motivated correctly. We DO NOT alienate the debtors; we attempt to align with them and offer a number of ways to resolve not only your debt but also all their debts.
#####