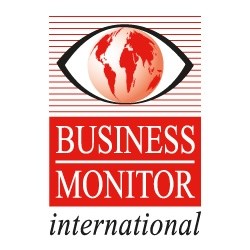 Updated on a daily basis readers can now obtain the valued impartial views which make Business Monitor a leading information provider.
(PRWEB UK) 23 September 2013
The new Business Monitor website now provides opportunities to sample a greater selection of analysis and forecasts covering a wide range of countries and industries.
News & Views
Making key expert analysis, especially on emerging and frontier markets, more accessible to its visitors is the drive behind Business Monitor's exclusive 'News and Views' feature on the new website. Business Monitor produces in-depth analysis across Country Risk, Industry Research and Company Intelligence, and this new feature greatly improves the process for users navigating through this content. Easy access straight to relevant information is a key feature of the new website, with the content tailored to user's interests.
New Content
The new website now contains key analysis, articles, white papers, blogs posts and audio podcasts, which are free to access. Updated on a daily basis, and spread across Business Monitor's vast industry analysis and country risk coverage, visitors can now sample some of the valued impartial views which make Business Monitor a leading information provider.
Visitors can also request a free trial to Business Monitor Online which provides global coverage of macroeconomics, political risk, industry, financial markets and company intelligence on one powerful platform. Or they can visit the Business Monitor Store to purchase individual Reports.
E-Mail Alerts
Business Monitor's brand new 'Alerts' feature enables visitors to directly receive all available content, to save them time looking for it themselves. They can register for email alerts, telling them when the latest content is available based on industry, region, country and content type.
New Industry & Country Pages
The website layout ensures that visitors are able to clearly view the breadth and depth of Business Monitor's coverage. Each individual industry that Business Monitor covers, as well as each Country Risk region, is easy to locate and select for further information. In addition, visitors can now easily identify the amount of coverage available for a specific country. Every country that Business Monitor produces analysis on has its own dedicated page so visitors can see exactly what areas are covered.
Business Monitor has also made all key analysis articles and blogs available directly from its Twitter page, follow @businessmonitor.
Business Monitor is a leading, independent provider of proprietary data, analysis, ratings, rankings and forecasts covering 195 countries and 24 industry sectors. It offers a comprehensive range of products and services designed to help senior executives, analysts and researchers assess and better manage operating risks, and exploit business opportunities.