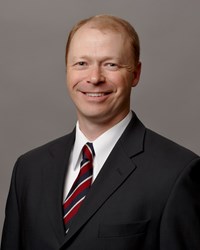 Raleigh, NC (PRWEB) September 27, 2013
Cherry Bekaert LLP ("the Firm"), one of the nation's largest accounting and consulting firms, was the headline sponsor for the North Carolina Technology Association's ("NCTA") "NC Tech Tour."
Known as the primary voice of North Carolina's technology industry, NCTA highlighted its impact on the state and the technology sector by facilitating activities on the Tour. Throughout the month of September, the nonprofit association hosted Tech Partners Roundtables, company tours at member facilities, and multiple "Techworking" events.
Tour stops included Asheville, Charlotte, the Triangle area, Winston-Salem and Wilmington. Several professionals from Cherry Bekaert attended the events, including the NCTA's 20th anniversary celebration in Charlotte on September 11, 2013. Additionally at each Tour event, the NCTA engaged with attendees through social media and encouraged members to post photos and updates using the #NCTechTour hashtag.
"We couldn't be more ecstatic with the turnout on the NC Tech Tour," notes Scott Duda, Managing Partner of the Firm's Raleigh practice. "Cherry Bekaert was honored to help NCTA celebrate its twentieth anniversary serving North Carolina and the tech industry, and we were proud to be the headline sponsor of its Tech Tour."
About Cherry Bekaert LLP
As a nationally recognized, growth-oriented firm, Cherry Bekaert has the resources to take your business as far as you want to go. The Firm's industry specialists already know your marketplace, so they can help you make the most of emerging opportunities while minimizing compliance headaches. With their down-to-earth style and wealth of practical advice, you will find Cherry Bekaert an indispensable part of your team.
Ranked among the largest accounting firms in the country, Cherry Bekaert specializes in offering solutions that impact their clients' ability to grow. For more than 65 years, global corporations, private businesses, government entities, nonprofits, emerging firms and successful individuals have relied on Cherry Bekaert to guide them forward as their growth partner. http://www.cbh.com