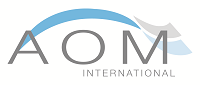 Reading, UK (PRWEB UK) 24 September 2013
AOMi, who improve the performance of operations through their active operations management approach, releases a webinar in conjunction with the Process Excellence (PEX) network. The webinar is for operational managers and focuses on how using the right Key Performance Indicators (KPIs) can increase the bottom line.
Title: Powerful management metrics to drive effective behaviours and generate exceptional business results
Date: 15 October 2013
Presenters: Fotios Saratsiotis, Managing Director of Operations at the National Bank of Canada and Eric Sharpe, Director at AOMi
The famous Peter Drucker quote - "what gets measured, gets managed" - guides so much of business thinking today. KPIs are used by businesses to measure, monitor and manage performance; they enable managers to improve the future of the organisation.
But are you using the right set of metrics and techniques to drive the kind of behaviours that will get you the best results?
A poorly designed set of KPIs can cause managers to focus on the wrong metrics.
For example, if managers set their team to complete a standard amount of work, they will complete it at a rate that fills the time available. Team members will not be set up to exceed targets or work above the standard.
This leads the business to:

Have increased backlogs
Have more temporary staff or greater overtime costs
Be reactive to change instead of proactive to change
Be operating with significant hidden capacity.
Join this webinar to:
Understand a better way to approach KPIs to yield the maximum results
Learn the power of converting excess and shortfalls in capacity to bottom line savings
Identify the importance of empowering front line managers and how you can use behavioural metrics to generate exceptional production results.
Presenters:
Fotios Saratsiotis, Managing Director of Operations, National Bank of Canada
As Managing Director of Operations – Investments at National Bank of Canada, Fotios Saratsiotis is responsible for mutual fund operations and operational support centers that service proprietary dealers as well as external dealers that clear through National Bank. He is also responsible for vendor management and internal partner relationship management. Fotios has been a key contributor in the advancement of Canadian mutual fund industry standards through his work in numerous industry steering committees. Fotios holds a bachelor's degree in commerce from Concordia University, and a master's degree in business administration from Queen's University.
Eric Sharpe, Director, AOMi North America
Eric Sharpe is an accomplished strategist, consultant and solution specialist who for the past 25 years has worked within major corporations on finding both technology and non-technology enhancements that help drive productivity improvements.
About AOMi
Active Operations Management International (AOMi) developed Active Operations Management (AOM™) specifically for service operations. AOM provides organisations with a structured and consistent operations management capability that is the catalyst for achieving operational excellence.
With global operations in six international regions, AOMi is a world leader in the improvement of performance in service operations. AOM has been adopted in over 35 countries by clients who recognise the value of consistent operations management; over 40,000 of our clients' employees are actively managed by the AOM approach. Reflecting our global reach since forming in 2005, AOMi received the Queen's Award for Enterprise in 2011.