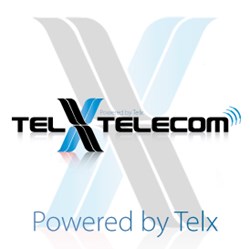 Miami, FL (PRWEB) September 26, 2013
Businesses thrive on good communication. Most businesses require employees to conduct regular meetings, both with each other and with clients. In the past, these meetings had to take place in one location. Sometimes a company would need to hire space to conduct these meetings, if their own premises were not adequate or suitable. Good quality meeting spaces are expensive to hire. Additionally, if employees or clients were coming to the meeting from out of town, this would incur further costs. These costs would rise sharply if an overnight stay was included. Again, good quality hotels come at a price. For many companies, the cost of paying travel and hotel expenses for several employees and clients, multiple times a year, would work out to be a huge annual cost. These days, many companies are beginning to replace these traditional face-to-face meetings with video conferencing, which saves them a huge amount of money. Bringing people together via a business hosted PBX saves even more money. By using an Internet provider for all their calling needs, companies can pay one fixed price and make as many phone calls and video calls as they want, and to any location in the world with no extra international calling charges. When searching for an IP phone service provider, many Miami-based business owners will find that Telx Telecom appears near the top of local listings.
Telx Telecom, a respected and popular VoIP service provider in Miami Florida, announces new features available for sophisticated and efficient video conferencing. These features include the ability to hold a conference call at any time without the need to make a reservation on a dedicated conference line. Users have access to the conferencing facility 24/7 with no limit on the length of time they are on the call for. Another great feature is the ability to record all calls. This is especially useful for companies needing to transcribe the meeting, perhaps for legal purposes. The Telx Telecom Conference system is also backed up by the support of Telx Telecom engineers. There is a help line for clients who experience any difficulties in setting up a conference. This help line is available 24/7, which is necessary for businesses conducting calls with international clients in different time zones. Telx Telecom clients can speak to a hosted IP PBX specialist at any time of day or night. The way forward in business seems to involve a virtual element, with many transactions and meetings taking place in cyber space. This means that cutting edge companies are investing in the best Internet providers for all their communication needs. Telx Telecom has telecommunication packages to suit all sizes and types of business, and these facilities are fully supported by leading industry experts.
About Telx Telecom: Telx Telecom is a leading Internet phone service provider with expert knowledge and skills within the field of hosted PBX services. For more information call toll free: 1.866.969.8359 or join a VoIP specialist for a live chat by visiting telxtelecom.com