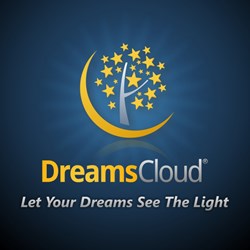 Dana's exceptional marketing experience will help us to expose the world of dreams to even more people around the world.
Sterling, VA (PRWEB) September 24, 2013
Dreams Book Inc. (DBI) announces today that Dana Sciandra has been hired to fill the Director of Marketing Role. Mr. Sciandra will be responsible for managing new user acquisition and engagement, marketing strategy, brand awareness and engagement, social media, and new media for the premier online resource for dreams and dreamers.
The known industry expert brings over 10 years of strategy, digital marketing, brand management, client services and business development experience in industries including creative products, services and publishing to DBI.
"We have received an overwhelmingly positive response from our current users and want to expose the world of dream analysis and dreaming to more people around the world," said Matt N. Tabrizi, CEO and co-founder of Dreams Book. "Dana's exceptional experience in the marketing industry and background in blogging and social media makes him the perfect fit."
Having partnered with many leading brands and clients including Sony, ILM, MTV and iStockPhoto, Mr. Sciandra knows what tactics will allow Dreams Book to continuously grow and engage users. More recently, he was Director of Business Development & Social Media at A Brand New Way, an innovative and creative interactive design and media agency. He has also held Director-level positions at Digital Juice and Create Magazine. Mr. Sciandra has a BA from Florida State University and has hosted his own successful blog and podcast for the past nine years.
About Dreams Cloud
Dreams Cloud, a subsidiary of Dreams Book Inc. (DBI), is a global resource which specializes in gathering, saving, and tabulating a statistical compilation of dreams. The website provides its members with tools to log their dreams, create dream journals, save them privately or share them publicly or anonymously, and receive personalized reflections on their dreams. The goal of Dreams Cloud is to better its members' lives and those of the public through its efforts. To learn more about Dreams Cloud, please visit http://www.dreamscloud.com.
About Dreams Book Inc.
Dreams Book Inc. (DBI), a Herndon, VA, based company, is the creator and manager of various internet-based projects. DBI employs fractional management and in-house expertise and development as well as a multi-national outsourced team to create value for its stakeholders through synergetic and strategic project management. DBI specializes in projects that provide social benefits and have mass appeal.