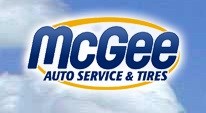 This is the opportunity of a lifetime and has the potential to bring only the best talent to McGee Auto Service & Tires.
(PRWEB) September 22, 2013
The most trusted name in tires and automotive service across Florida, McGee Auto Service and Tires has launched a revolutionary automotive technician training program during the last week in July. District Manager Kevin McGee saw a need for a new generation of passionate, skilled, and highly trained automotive technicians. "We (McGee Tire) did this because we were seeing huge shortage of qualified technicians in the industry. Quality automotive repair performed by skilled technicians has always been a standard at McGee, but assuring this standard continues long into the future, we have now taken the necessary steps to assure we can continue to deliver our promise of great service to our customers through this exciting new program."
Within this year long multi-course training path, six automotive technician trainees have been chosen to undergo rigorous hands on classroom training and rigorous hands on certifications. Each student was specifically selected based on prior performance, positive attitude, and a sincere dedication to McGee and their career development goals. Additionally, each trainee was required to have been with the company for more than 6 months. The future technicians were given $3000 worth of tools to complete the course to help them specialize in each of the 8 categories of ASE (Automotive Service Excellence) certifications (https://www.ase.com). The goal for every selected student chosen to participate in the Automotive Technician Training Program is to become an ASE Master Auto Technician at the end of the course. Technician trainee Robert Burry added "this is the opportunity of a lifetime and has the potential to bring only the best talent to McGee Auto Service and Tire, offering a brighter future to many that might otherwise never have this type of opportunity. I am excited to be a part of a team who invests in its people like McGee Tire has done." Any interested mechanics that may want to further their career in the automotive industry can apply online at http://www.mcgeetire.com.
As a family owned and operated business and proud member of multiple Florida communities, with many Florida locations, including Lakeland, FL and Tampa, FL, McGee Tire Centers offers a large inventory of some of the top-name brand tires for cars, trucks, and SUVs. Their state-of-the-art tire shops include fast, professional assessments on maintenance or auto repair by highly skilled and ASE certified technicians.
About McGee Auto Service and Tires: Since 1974 McGee Auto Service & Tires has become a trusted name in tires and auto repair. Offering many Major brands for all tire demands, and with over 28 locations across Florida, McGee has expanded from its humble beginnings to meet all of its customer's automotive needs. McGee's offers a full spectrum of auto repair services throughout Florida, specializing in honest assessments, outstanding customer service, and confident and highly trained technicians to answer questions thoroughly. McGee will continue to serve the community for many years to come, becoming a leader in all of Florida's automotive service needs.
Be Gremlin Free with McGee!