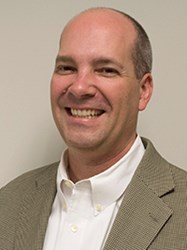 McPhail's experience and strong contacts in the wireless industry will be key to taking eSecuritel's national presence to the next level. - Clay Bodnarek, Vice President of Sales
Atlanta, GA (PRWEB) September 23, 2013
eSecuritel, a Brightstar Corp. company, announced today the appointment of McPhail Hunt as Senior Sales Director for National Accounts for the US and Canada. Hunt is responsible for expanding eSecuritel's presence with national wireless carriers by analyzing the growing market, identifying new business opportunities and building out solutions for customers throughout the U.S. and Canada.
"As eSecuritel looks to capitalize on the growing national market and expand our sales team, having someone with McPhail's experience and strong contacts in the wireless industry is key to taking eSecuritel's national presence to the next level," said Clay Bodnarek, Vice President of Sales.
Hunt brings a wealth of wireless experience to eSecuritel, having worked in the industry for more than 16 years. Most recently he was Senior Director of Business Development with Jumptap, a mobile advertising business which provides carriers and publishers with the platform to deliver targeted advertising and subscriber profiling to any kind of wireless device. He helped to grow the company from a $5 million firm with 70 employees to a $100 million firm with 200 employees. Prior to that, he was Executive Vice President for North America at Mobile Streams, a retailer of mobile content. Hunt was also a Senior Services Manager with Openwave Systems, where he worked with clients such as AT&T performing a variety of roles including professional services and product management in both the marketing and sales divisions. Hunt began his career at Verizon Wireless (GTE) when texting was cutting edge technology. Hunt is a graduate of Rhodes College and has an MBA from Vanderbilt University.
###
About eSecuritel
Since 2001, eSecuritel has provided wireless carriers, dealers, and resellers with cell phone protection and replacement programs that deliver an unparalleled customer experience to program subscribers. eSecuritel provides phone protection for new, used, or prepaid wireless devices against loss, theft and accidental damage as well as mechanical/electronic failure and malfunction. It also has replacement programs to cover every stage of the handset life cycle, including buyer's remorse, manufacturer's warranty, handset protection programs, and out-of-warranty and retention programs. eSecuritel is a Brightstar Corp. company. For more information, please visit http://www.esecuritel.com or http://www.Brightstarcorp.com.