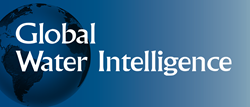 The recovery has relieved few of the financial pressures on America's water sector. Instead it has introduced new challenges. These challenges are being met with fresh creativity by the industry...
Washington DC (PRWEB) September 26, 2013
Keynote: Dilma Seli Pena, director-president and member of the board of directors of the Water and Sanitation Company of the State of São Paulo, Brazil (Sabesp).
Sabesp is Brazil's largest and most successful water utility, taking responsibility for one third of all the capital expenditure in the country. But it walks a fine line between the needs of its public sector majority owner, the regulators, and its private investors both on the Bovespa Brazilian stock exchange and the New York Stock Exchange.
In her keynote address the company's chief executive explains how the company has thrived between these two masters, giving a new perspective on public-private partnerships that is more relevant than ever to America's water industry. Pena is also president of the board of directors of Emae and Cesp, and she has occupied several positions in the federal government.
As the sanitation director of the Urban Policy Secretariat under José Serra's administration as the Minister of Planning, she was responsible for the elaboration of a series of programs and a budget for investments of approximately R$5 billion in the sector. During the second mandate of President Fernando Henrique Cardoso, Pena occupied the position of strategic investments director at the Ministry of Planning, and she participated in the structuring process of the National Water Agency (ANA), where she was named management superintendent and, later, director. She served in the São Paulo State government as assistant secretary of planning and economics during the administration of Governor Geraldo Alckmin, and she implemented a portfolio of strategic projects. She joined Sabesp Fiscal Committee until December 2006. During José Serra's term as mayor of São Paulo City, she coordinated the revision of the city's master plan. In São Paulo State Government, she was secretary of sanitation and energy as well as president of the boards of directors for the following state companies: Sabesp, Emae, Cesp and CPOS. She was also president of the National Forum of the Sanitation States Secretaries and vice president of oil and gas for the National Forum of States Energy Secretaries. Pena has also been a consultant of the Inter-American Development Bank and has several articles and books published in the areas of energy, sanitation, water resources and planning.
Keynote: Carter Strickland, commissioner of the New York City Department of Environmental Protection (DEP).
Commissioner Strickland will address the development and implementation of Strategy 2011-2014, the DEP's plan to become the safest, most efficient, cost-effective and transparent water utility in the nation. He will lead DEP's efforts for national regulatory reforms that will prioritize water and wastewater investments according to a rational cost-benefit approach that maximizes public health benefits. Strickland was instrumental in the creation of this strategy in his prior role as deputy commissioner for sustainability at DEP.
Commissioner Strickland also oversaw DEP's environmental planning, analysis, permitting, policy and enforcement programs, and he was charged with importing sustainability principles to build on PlaNYC, Mayor Michael Bloomberg's sustainability blueprint for New York City. He was the principal leader of DEP's plans to shift combined sewer overflow controls to green infrastructure in its consent orders and long-term control plans, to structure a program to address storm water in its separated sewer system and to adopt heating oil regulations to remove more pollutants than are emitted by all of the trucks and cars in the city and save hundreds of lives each year.
(http://www.nyc.gov/html/dep/html/about_dep/commissioner_bio.shtml)
Speaker: Julius Ciaccia, president of NACWA and executive director at Northeast Ohio Regional Sewer District.
Session: Water leaders panel – needs and expectations. Where do we go from now?
Julius Ciaccia is the president of the National Association of Clean Water Agencies (NACWA) and executive director at Northeast Ohio Regional Sewer District. He has a long and established career in the utility sector. He has held roles as director at the Cleveland Utilities Department and as commissioner of water at the Cleveland Division of Water. Ciaccia served the City of Cleveland's clerk of courts office for two years before his appointment as assistant director of public utilities in 1977. He was promoted to acting water commissioner in 1979, assistant to the commissioner in 1981 and eventually commissioner in 1988. He was appointed director of the city's public utilities department in 2004 and began his tenure as regional sewer district executive director in November 2007. Ciaccia's professional affiliations include the American Water Works Association and other state and national committees and organizations.
(http://www.neorsd.org/organization.php#sthash.x1drqYy4.dpuf)
Speaker: Patricia Mulroy, general manager of the Southern Nevada Water Authority and president of AMWA.
Session: Bringing money into the water sector – An in-depth discussion of how water revenues can be leveraged and maximized for infrastructure improvement and ongoing operations while managing political externalities, awareness and implications.
Patricia Mulroy oversees the operations of the Southern Nevada Water Authority (SNWA) and the Las Vegas Valley Water District (LVVWD). The water authority is responsible for acquiring, treating and delivering water to local agencies that collectively serve 2 million residents and nearly 40 million annual visitors. Mulroy was a principal architect of the Southern Nevada Water Authority, which has served as a model for other water agencies in the western U.S. since its creation in 1991. As head of one of the country's most progressive water agencies, Mulroy is exceptionally active in regional and national water issues. She is president of the Association of Metropolitan Water Agencies. She is the first woman and Nevadan to lead the association. Mulroy also currently serves on the board of directors of the National Water Resources Association and on the board of trustees of the Water Research Foundation. Additionally, she was the first chairperson of the Western Urban Water Coalition and served on the Colorado River Water Users Association's board of directors. Mulroy currently chairs the University of Nevada, Las Vegas College of Sciences Advisory Board, and she has served on the Nevada Public Radio board of directors. Mulroy has served as special assistant to the Clark County manager and as Clark County justice court administrator.
(http://www.snwa.com/about/board_eteam_mulroy.html)
Speaker: Bruce Howard, president, MWH Government & Infrastructure
Session: Delivering Performance – Examining various types of short- and long-term management (or "performance") contracts that have been implemented domestically and abroad to critically assess their positives and negatives for different stakeholders.
Howard has more than 40 years of international engineering, program and construction management experience. He joined MWH in 2002 as director of global program management services. Prior to MWH, he was a vice president at IT Group, Inc. Howard is a retired colonel with the U.S. Army and spent 26 years with the U.S. Army Corps of Engineers.
Through extensive international engineering experience, Howard holds a passion for learning about communities across the globe. He is committed to ensuring that the organization, as a responsible steward of the earth's natural resources, provides top quality services to clients and communities. As managing director for the AMP3 program in the U.K., a multi-billion dollar wet infrastructure program with more than 1,100 individual projects, he has been instrumental in developing tools and processes benefiting all MWH clients. Notable programs/projects led by Howard include: the AMP3 Program for United Utilities, Hurricane Katrina Emergency Response, Christ Church Earthquake Rebuild Program and Nuclear Decommissioning for the U.S. Department of Energy.
Speaker: Snehal Desai, global business director, Dow Water & Process Solutions
Session: What business wants from water – Leaders from industry discuss how water-related risk affects their operations, decision making and future planning.
Desai is based in Edina, Minn. He is responsible for developing and implementing DW&PS' growth strategy and leading the 1,800 people who work in the business. Desai has more than 25 years of increasing responsibility and progressive leadership experience in the sales, marketing and business development of water, plastics, chemicals and renewable materials. From 2008 to 2010, he led commercial and business development for Segetis, a startup focused on developing novel bio-based chemicals. From 2003 to 2008, he served as vice president and chief marketing officer of NatureWorks LLC, the first company to offer a line of commercially available low-carbon-footprint polymers. In this role, Desai led strategic development and global execution of the marketing, sales and development teams for the company, resulting in impressive growth. From 1988 to 2003, Desai held various positions with the Dow Chemical Company in sales, marketing, business development and TS&D in the specialty chemicals, plastics, e-business and new business growth divisions.