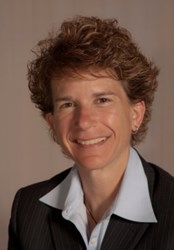 Julie has earned a great reputation for managing large, complex and sensitive programs, and we're delighted to have her join our team. - Dan McConville, President of MWH business solutions
Broomfield, CO (PRWEB) September 23, 2013
MWH, the global wet infrastructure leader providing strategic consulting, technical engineering and construction services, will start the 2014 year with a new view of program management through the eyes of Julie Labonte. Together with her counterparts in Asia Pacific and Europe-Africa, Labonte will be responsible for developing and nurturing client relationships and for supporting the delivery of MWH services to ongoing programs around the world.
"Program management is a service offering that encompasses all MWH operating groups and all geographies in which we operate. Because of the collaboration and leadership required, our team members for this service offering are always carefully considered," said Dan McConville, president of MWH business solutions. "Julie has earned a great reputation for managing large, complex and sensitive programs, and we're delighted to have her join our team."
"Through my career, I have been fortunate to lead marquee programs, and program management has become my passion," said Labonte of her program management experience and future role, "I'm ready for this new challenge, and I'm looking forward to transferring skills across business lines to assist clients in developing their strategic program management capabilities."
Labonte, a registered Professional Civil Engineer with more than 25 years of experience in utility engineering in both the private and public sectors, is currently the director of the San Francisco Public Utility Commission's Water System Improvement Program (WSIP). WSIP is the largest wet infrastructure program ever undertaken by the City and County of San Francisco and one of the largest water programs in North America.
Labonte has been named the 2013 Government Civil Engineer of the Year by the American Society of Civil Engineers (ASCE). In 2011, she received the Outstanding Civil Engineer in the Public Sector in the State of California award from the same organization.
Outside of the office, she serves on the national board of the Construction Management Association of America, and was recently named to the board of directors of Africa Development Promise. Labonte is actively involved with the American Water Works Association, and is an avid volunteer for Water for People and the School Mentoring and Resource Team in San Francisco.
A native of Quebec, Canada, Labonte holds a bachelor's degree in science in civil engineering from United States International University in San Diego, and dual master's degrees in civil engineering from San Diego State University and in environmental engineering from the University of California at Berkeley.
Labonte will continue to reside in San Francisco, California.
For more information about MWH Global engineering services, visit http://www.mwhglobal.com.