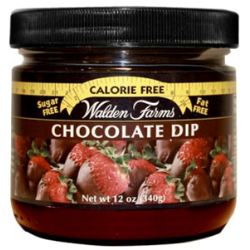 The new selection of zero calorie meals is currently driving sales for Muscle Finesse, one of the UK's largest suppliers of fitness supplements and health foods.
(PRWEB UK) 23 September 2013
Dieting to achieve a strict calorie deficit can be extremely challenging. Calorie control is often associated with outright removal of unhealthy yet enjoyable foodstuffs, which poses a shock to new dieters unused to staying full without loading up on filling fat and carbs.
Fortunately, the food industry continues to march onwards, and companies are constantly developing innovative new products which seek to better ease consumers into a new and healthier lifestyle, without having to give up all the typically unhealthy staples of their diets. One such company is Walden Foods, specialising in zero sugar, zero carb, and zero calorie foods, dips and sauces, allowing consumers to focus on their nutritional macros without skimping on the treats.
The new selection is currently driving sales for Muscle Finesse, one of the UK's largest suppliers of fitness supplements and health foods. Among the new Walden Farms range visitors can find a huge variety of condiments and dressings, whether they're looking for a sandwich, salad, or something sweet to dip in.
The current collection includes Italian, ginger, balsamic and Russian salad dressing among many more, all clocking in at zero calories per serving, and perfect for removing the unhealthiest part of a nutritious salad without sacrificing flavour. Grapefruit, chocolate, and peanut spreads are amazing substitutes for use in smoothies and sandwiches, and bacon dip is ideal as part of a quick snack. For larger meals, barbeque dips and pasta sauces help to keep calories down and stomachs full.
Introducing Walden Farm's product range has allowed Muscle Finesse to round out their selection of health foods, forming a complete diet-friendly solution for any major meal. The company have enjoyed plenty of crossover between their collection of Supashape low-calorie, high-protein pancakes and Walden Farm's sweet chocolate and caramel sauces, while Eat Water's zero calorie rice, pasta, and noodles contribute all the necessities to form a filling dinner without consuming a single calorie.
Muscle Finesse are one of the UK's largest suppliers of supplements for weight-loss, bodybuilding, and all-around nutritional foods. Operating from their Peterborough headquarters, the company trades to gyms, retailers, professional trainers and consumers across the country and overseas. Their current selection of low-to-zero calorie meals and ingredients, including the growing Walden Farms and Supashape brands, are enjoying major interest from avid dieters and health food outlets alike.
Interested parties can visit http://www.musclefinesse.com/at any time to set up an order or simply make an enquiry. E-mails should be sent to support(at)musclefinesse(dot)com, or the company can be reached by phone weekdays on 01733 232 994. Don't forget to stop by the Muscle Finesse Knowledge Base to see if your query has already been answered.