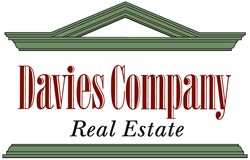 After more than 40 years in real estate building a national reputation as an industry pioneer, Davies Company Real Estate Owner and Founder Bill Davies announced his retirement this week.
San Luis Obispo, CA (PRWEB) September 20, 2013
After more than 40 years in real estate, Davies Company Real Estate Owner and Founder Bill Davies, 78, announced his retirement on Tuesday.
Davies has gained a national reputation as a pioneer in real estate consulting, real estate exchanging, single-agency brokerage, and customized financing approaches to helping people with properties. His daughter, Dawna Davies, is now the sole owner and broker of the company, but Bill Davies will still offer guidance.
"My dad has given me the training I need to continue his legacy in San Luis Obispo County," Dawna Davies said. "The way is smoother for me because of his impeccable and honorable reputation. When other brokers saw clients as leads or sales numbers, my dad saw friends, families and colleagues. He always offered empathy and sage guidance to clients. I can't imagine a better teacher and cheerleader."
Bill Davies started in real estate in 1968. He worked with his father, Glenn Davies, in Oxnard, Calif. at Davies Real Estate. When his father retired, Bill Davies continued until 1975, when he moved to San Luis Obispo to join Arnett and Broadbent. He re-established the Davies Company in 1980, which continues today as Davies Company Real Estate under Dawna's ownership. As a father-daughter team, Bill and Dawna Davies combined their in-depth knowledge and client focus to guide clients smoothly through real estate transactions. Now, the company has one of the highest client retention rates in the industry.
SWA Group Landscape Architect Consultant Gary Karner is among many who wish Bill Davies the best in his retirement. Karner is a longtime Davies Company Real Estate client and has known Davies since the mid '70s, when they both worked on real estate exchanges.
"Bill is outstanding and has always had the highest level of professional and personal integrity," Karner said. "I'm sorry that Bill's retiring but I'm sure Dawna will fill his shoes well. They're big shoes to fill. But both Bill and Dawna have counseled my wife and I on real estate issues for years, and they're remarkably kind and very caring."
Longtime friend and colleague Bill Broadbent, founder of Artnett and Broadbent, worked with Bill Davies for over 40 years in various capacities, and was the man who suggested that Davies move his family to San Luis Obispo in the '70s.
"Bill is a really good man in a world where there aren't a lot of really good men," Broadbent said. "Bill has always been trustworthy and honest, and has had the highest integrity. And he was committed to improving himself through education. We both operated differently in that we found that people were more important than their properties."
Bill has had many other accomplishments over the years as well, including earning the honor of "Realtor of the Year" by the San Luis Obispo Association of REALTORS®, membership in the National Association of REALTORS® (NAR) and California Association of REALTORS®, and serving on multiple board and committee chair positions in the San Luis Obispo Association of REALTORS®. He also served as president of Rotary Club of San Luis Obispo as well as district governor representative for San Luis Obispo County.
At the same time, he imparted his real estate knowledge and wisdom to others by co-teaching accredited classes for the California Department of Real Estate, and working as a real estate instructor at Cal Poly, Cuesta College and San Luis High School's evening classes. He's also qualified to address the real estate needs of baby boomers, holding a SRES Designation from the NAR.
Bill Davies is already enjoying retirement with his wife, he says. He can now focus on his love of gardening and being a caring grandfather to Dawna's son. For more information about Davies Real Estate Company, call (805) 544-5889 or visit http://www.DaviesCo.com.
ABOUT DAVIES COMPANY REAL ESTATE
Dawna Davies joined Davies Company Real Estate in the early '90s and is now the owner and broker. With more than 25 years of experience in home sales, investment properties, and property management on the Central Coast, she practices single agency real estate and has signed over 4,000 closed sales, purchases and leases in her career. For more information, visit http://www.DaviesCo.com, like her on Facebook at http://www.facebook.com/DaviesCompany or follow her on Twitter at @DaviesCompany.