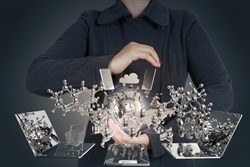 ...a fast proxy from a test a minute ago will be a fast one now...
Dallas, TX (PRWEB) September 21, 2013
idcloak launches a free Public Proxy Server list which contains over 2,000 open proxies around the world. The list has been compiled to offer global netizens freedom and anonymity while browsing the net.
By connecting to a proxy server in the list, a user may relocate their browsing experience to a new country. Doing so unblocks local censorship, such as in a workplace or a web-censoring country, while also allowing access to foreign sites or pages that are usually only open to domestic Internet connections. Unblocking YouTube videos is a prime example of this kind of bypassing.
idcloak's Robin Welles explains how the list is formed, maintained and used, "We source the IP proxies from all across the internet, test them and, if they are fully functioning, display them on our database for public consumption.
"We have incorporated an automatic proxy checking system which provides useful performance data on the proxy so the user knows its value before connecting. The system also drops the proxy from the list if it does not respond. The result is a live list of fully-working proxies."
A panel at the top of the list shows which proxies were tested most recently. "This information is important because only statistics on newly tested proxies are highly reliable. After a few hours, the proxy may be faster or slower due to any number of factors, but a fast proxy from a test a minute ago will be a fast one now."
The main body of the list is headed by several filter options which Welles says users should become familiar with. "It's not just about picking a country and a speed, the user needs to select a proxy based on what he or she is using it for. If it's to unblock geo-restricted YouTube videos, for example, a medium or high-anonymity proxy is required; but if it's to bypass local censorship, a low-anonymity proxy with HTTPS is best as it conceals the unblocking from the censors' filters."
On configuring a computer or mobile to access the proxy, Welles points the user to the IP Proxy FAQs page, where a summary of setup is offered for different browsers, including Android's Opera Mobile Classic.
In two weeks' time, idcloak will launch its private VPN service, which delivers unblocking through special software and with improved speed, security and usability.