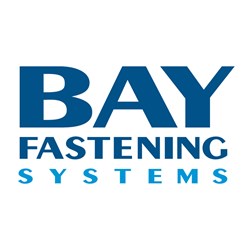 Bohemia, NY (PRWEB) September 26, 2013
Bay Fastening Systems, a full service distributor of engineered fastening systems, comments on a Centre Daily article titled "Fall season starts with home projects."
According to the article, published on September 15th, many homeowners are beginning projects around the home and yard in anticipation for the fall season.
Sherry Dershimer of Sherry E. Dershimer Interior Designs is interviewed in the article. She mentions quick changes that homeowners can make around the house, such as switching the color of drapes, pillows and bedding. She also brings up the popularity of metallic designs. "Gold and silver accents, studs, grommets and rivets and shiny, framed mirrors are all popular," she says in the article. When it comes to furniture, Josh Rinier at the Room Doctor recommends popular unfinished wood products in the article.
The article also quotes Anne Lieb of Moon Brothers Landscaping who discusses outdoor projects. She says, "We see people creating outdoor living spaces to entertain guests at their home. Patios with kitchens and fireplaces create great atmosphere for tailgating and other activities."
According to the article, energy-saving projects are also popular during this time of the year. Rick Breon of Ronald W. Johnson Home Improvements Inc. is quoted as saying, "Nobody sees energy prices going down. It's a matter of how fast or slow they're going to rise. That has to be a concern of every homeowner: If I make an improvement in my home, what's the payback in energy savings?"
"The fall season is a popular time for homeowners to start construction and redecoration projects," says Cliff Bernard, the President and CEO of Bay Fastening Systems, a blind rivet distributor. "For many homeowners, it is their last chance to work on home improvement projects before the winter comes."
Bay Fastening Systems is a full service distributor of engineered fastening systems that include the blind rivet, pop rivet, drive rivet, solid & semi-tubular rivet, military spec rivet, lock bolt, inserts and specialized installation systems. Founded in 1962, Bay Fastening Systems has become a leader in the fasteners industry through its continuing commitment to quality service, deep product knowledge and consultation, and an easy ordering process.
#####