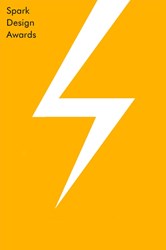 "Designers understand that today's consumers are looking to do their part to make the world a better place."
New York, NY (PRWEB) September 23, 2013
The deadline to enter the 2013 Spark Awards design competition is October 10. Spark recognizes design that can make significant, positive changes in the world and help make it better.
Now in its seventh year, Spark Awards continues its mission to promote better living through better design. Spark founders believe design is an important, relevant tool to help build a better world, and that design and designers act as catalysts, addressing problems and improving our lives and our Earth.
Watch what it's all about by clicking on this link http://www.youtube.com/watch?v=dWuDVQM7tMk
The criteria are the same for all Spark competitions: does the design "Spark," or, innovate, to change the game and in some way help humanity or the environment we live in?
There are seven categories, from Apps to Experiences and everything in between.
Entries are evaluated by jury panels comprised of influential luminaries in their respective industries.
Visionary people like Geoff Wardle, Director, Advanced Mobility Research, Art Center College, chair the Transportation jury, while Sandrine Lebas, Chair of Industrial Design at California College of the Arts heads the panel for the Product category.
Spark>Transport
With the human population expected to exceed 9 billion before 2050, and global warming already increasing rapidly, the need for sustainable and desirable transportation is of particular concern.
Spark's Transportation category, Spark>Transport, aims to identify solutions with the most impact potential, whether they be cars, bicycles, public transportation or other major modes perhaps not yet conceived.
"Spark has grown more prominent year after year," said founder and CEO Peter Kuchnicki. "Designers understand that today's consumers are looking to do their part to make the world a better place. A Spark logo gives them the opportunity to contribute by choosing to use or buy something which does just that."
To enter, or to learn more about Spark, visit http://www.sparkawards.com