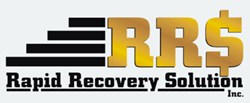 Bohemia, NY (PRWEB) September 22, 2013
Rapid Recovery Solution, Inc. extends financially sound list of saving methods to college students and their families.
According to a September19 article from Forbes titled "Taking Out Student Loan? Do It Right With These 8 Tips," the average college debt for the country's youth is $26,000, warranting savvy techniques on the part of consumers. To start, students should calculate expected first year's income based on their majors and borrow funds accordingly. Second, "free money" can be found in the form of grants and scholarships, and accounted for 30 percent of college costs in 2013.
A majority of the tips that follow involve choosing the right loan for school. Federal loans are usually safer than private and offer lower interest rates. A Stafford undergraduate loan now carries a 3.68 percent rate, half of what it was just a few months ago. Private loans should only be used after maxing out government funds.
John Monderine, CEO of Rapid Recovery Solution, provides insight. "As a leading collection agency, Rapid consistently proposes recommendations to clients that can minimize student debt. It's an unfortunate reality, but a college education is one of the most expensive investments a family can make" Monderine continues. "I especially endorse utilizing federal loans whenever possible. The rates are not subject to change as long as legislation is enacted, and are certainly less expensive at this time."
Founded in 2006, Rapid Recovery Solution, Inc. is headquartered at the highest point of beautiful Long Island. Rapid Recovery Collection Agency is committed to recovering your funds. We believe that every debtor has the ability to pay if motivated correctly. We DO NOT alienate the debtors; we attempt to align with them and offer a number of ways to resolve not only your debt but also all their debts.
#####