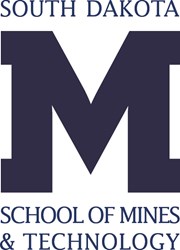 RAPID CITY, S.D. (PRWEB) September 20, 2013
Heather Wilson, D.Phil., will be inaugurated as the 18th president of the South Dakota School of Mines & Technology during a 10 a.m. Friday, Oct. 4, ceremony on the university quad.
Former U.S. Ambassador to Finland Barbara Barrett will deliver the inaugural address. Dignitaries representing state and local offices will also participate, along with SDSM&T students, faculty and alumni.
Wilson assumed the presidency in June after the South Dakota Board of Regents named her to succeed the late Robert Wharton, Ph.D., who passed away last September.
A former member of Congress and a Rhodes Scholar, Wilson is the first female president in the university's 128-year history. She is a graduate of the U.S. Air Force Academy, where she was a vice wing commander and the first woman to command Basic Cadet Training. She earned her master's and doctoral degrees in international relations from Oxford University in England.
She was recently appointed to the Board of Directors for Peabody Energy and serves on the Congressional Advisory Panel on Governance of the Nuclear Security Enterprise.
Wilson served New Mexico in the U.S. Congress from 1998 to 2009, where she was on the House Energy and Commerce Committee and was the chair of the House Subcommittee on Technical and Tactical Intelligence.
Before being elected to Congress, she was cabinet secretary for New Mexico's Children, Youth, and Families Department, where she was chief executive of the state agency which had a $216 million budget and 2,000 employees. She also served on the National Security Council staff in Washington after concluding her service as a US Air Force officer.
As president of Heather Wilson & Company LLC of Albuquerque, N.M., Wilson also worked as a senior adviser to top-tier national laboratories such as Sandia, Los Alamos, Oak Ridge, the Nevada Test Site, Battelle Memorial Institute and others.
Barrett, who served as U.S. Ambassador to Finland from 2008 to 2009, is currently CEO of Triple Creek Guest Ranch in Montana and serves on the governing boards of Aerospace, Sally Ride Science, and RAND corporations, the Smithsonian Institution, Horatio Alger Association, and the Lasker and Space foundations.
Until November 2012, Barrett was interim president of Thunderbird School of Global Management. She has been a teaching fellow at Harvard, CEO of the American Management Association, a partner in a large Phoenix law firm, an executive at two Fortune 500 companies, and a member of the boards of Raytheon, Exponent, and Piper Aircraft corporations, Hershey Trust and Mayo Clinic. She also served as senior advisor to the U.S. mission to the United Nations, deputy administrator of the Federal Aviation Administration and vice chairman of the Civil Aeronautics Board. She was president of the International Women's Forum and chairman of both the Secretary of Commerce's Export Conference and the U.S. Advisory Commission on Public Diplomacy.
In the event of inclement weather, the inauguration ceremony will take place in the King Center on the south end of the School of Mines campus.
Click on http://www.sdsmt.edu/inauguration/ for details on the ceremony and additional information about inaugural gifts.
###
About SDSM&T
Founded in 1885, the South Dakota School of Mines & Technology is a science and engineering research university located in Rapid City, S.D., offering bachelor's, master's and doctoral degrees. The university enrolls more than 2,400 students from 32 countries, with a student-to-faculty ratio of 14:1. The average starting salary for 2012 graduates was $62,696 with a 98 percent placement rate. Find us online at http://www.sdsmt.edu, on Facebook at https://www.facebook.com/sdsmt and on Twitter at https://twitter.com/sdsmt.