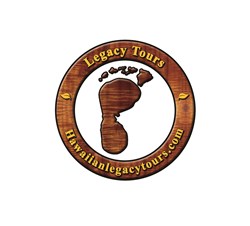 Pauuilo, HI (PRWEB) September 24, 2013
Hawaiian Legacy Hardwoods(HLH) is inviting guests to walk in the footsteps of Hawaiian royalty and make a meaningful impact in the restoration of Hawaii's first Legacy Forest by planting a Koa Legacy Tree and being a part of the rebirth of this forest.
Through its Hawaiian Legacy Reforestation Initiative, HLH is donating 1,000 acres of its sustainable koa project to reforestation. Located on the slopes of Mauna Kea, this historic site was once a majestic koa forest and the personal property of King Kamehameha the Great—the first king of Hawaii. Sadly, the land was cleared nearly a century ago to make room for farming and ranching. Fortunately, some of the old growth koa trees still reside on the property. HLH is utilizing these trees as the seed source for all Legacy Trees in an effort to return this tropical forest to its former glory.
The new Hawaiian Legacy Tours allows guests to step back in time and experience these rare endemic koa trees, travel along the ancient Hawaiian "Umikoa Trail" to vistas with breathtaking views and perhaps see the endangered I`o (Hawaiian hawk) or Pueo (Hawaiian Owl) which reside on these lands. Each guest is invited to plant one of these special seedlings to honor an individual, commemorate an event, or serve as a family tree, as part of an expert-led tour through the area's rich culture and history. With less than 10% of these of these Hawaiian forests still in existence, guests will have an opportunity to become part of Hawaii's culture and history by the planting of these endemic trees.
"The koa tree is one of the signature trees of the Hawaiian forest, yet most people only see koa in its finished form in stores throughout the islands. Koa trees have long been sought after for their magnificent wood, once reserved for use by Hawaiian royalty and used to build canoes, spears, bowls, housing and even fishhooks," said Jeffrey Dunster, CEO of Hawaiian Legacy Hardwoods. "Our Hawaiian Legacy Tours will provide a unique off-road land adventure for visitors and locals alike – a rare opportunity to see koa trees in all stages, from seedlings to old-growth trees with beautiful sprawling branches that serve as the home to endangered wildlife and as a protective canopy for a variety of tropical forest plants."
Tour features:

An off road adventure through the Hawaiian Legacy Hardwoods historic koa forest on the slopes of Mauna Kea, with stunning vistas of the Pacific Ocean and stops to visit some of the oldest trees on the property, survivors of clear cutting a century ago. Tours begin with a welcome of freshly baked scones in the visitor center, a 1920s refurbished ranch home.
The option to plant a Koa Legacy Tree, which comes with a high-quality embossed Certificate of Sponsorship that includes each guest's name, as well as their tree's serial number, GPS coordinates, and access to a uniquely developed RFID tracking system that provides the ability to remotely map the tree's growth online for years to come, as well as visually locate it via Google Earth. Each adult guest chooses their own seedling; additional trees for planting on-site may be purchased for $60 each.
$20 from each tree is donated to the guest's favorite charity, and $1 is donated to the Hawaiian Islands Land Trust, which works to conserve lands in Hawaii.
Carbon-neutral shuttle service, as well as transportation from the airport, cruise line port and Four Seasons Hualalai, are available in a Mercedes-Benz Sprinter for parties of four to 14 people. Guests can also choose to meet at the on-site visitor center.
Hawaiian Legacy Tours are offered daily, with two options:
($110 per adult; $55 per child; children under age 5 are free. Kama'āina receive 15% discount)

The Planters Tour (1.5 hours) – starting at 9 a.m. and 11 a.m., which offers a Koa Legacy Tree planting and a shortened tour of the forest, including old-growth koa groves.
($180 per adult; $90 per child; children under age 5 are free. Kama'āina receive 15% discount).

The Grand Tour (3 hours) – starting at 9 a.m, which offers everything in the Planters Tour plus world-class views one mile above sea level and stops at points of interest including Umikoa Trail.
Reservations are required. To check availability, book a tour, find directions and get more information, visit http://www.HawaiianLegacyTours.com or call toll-free at 877-707-TREE. Private tours and field trips are welcome.
About Hawaiian Legacy Hardwoods
One forest, hundreds of thousands of trees, and limitless adventure: The Hawaiian Legacy Hardwoods has set aside 1000 acres of its sustainable forestry project to establish the state's first Hawaiian Legacy Forest. HLH uses state-of-the-art technology backed by decades of experience to help preserve thousands of years of history, culture and natural resources. Located 34 miles north of Hilo, above the historic Umikoa Village on the slopes of Mauna Kea. For more information, visit http://www.HawaiianLegacyHardwoods.com.